A woman and her three children were killed Monday when a fire ripped through a New York City house, injuring several other people, including firefighters, officials said.
The blaze began on the second floor of the multi-story home in Brooklyn's Sheepshead Bay neighborhood just about 2:15 a.m. The fire quickly spread through the building before a neighbor called police, FDNY Commissioner Daniel Nigro said at a news conference.
"Everybody in New York City grieves with this family today," Nigro said.
A 40-year-old woman, who was living on the second floor, and her three children — ages 11, 7, and 3, were killed, FOX5NY reported. Their names have not been released pending family notification.
SOUTHERN CALIFORNIA'S THOMAS FIRE FORCES NEW EVACUATIONS, THREATENS WEALTHY ENCLAVE
"There were big flames shooting out the front of the house," an unidentified neighbor told New York Daily News. "Firefighters went straight into the fire."
Five other people — including the woman's husband and their daughter, 16, and son, 15 — were injured and taken to the hospital. One person suffered a broken pelvis after jumping from a window.
Five firefighters also suffered minor injuries.
Nigro said the entire building was "heavily damaged."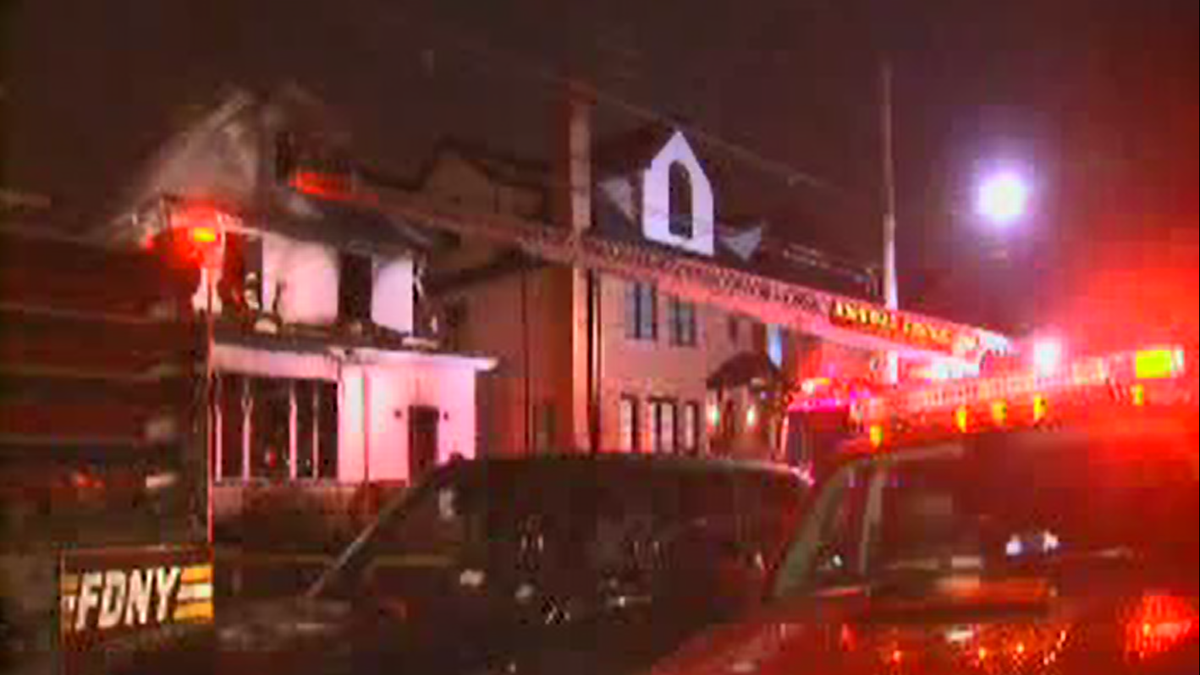 Fire officials told Fox 5 News that it appears that the fire started in the front of the house and not in the kitchen area which is in the back of the house. hey are looking into the possibility that a .menorah, which is used to celebrate Hanukah, could have been the cause.
The identities of the victims were not immediate.
Fox News' Edmund DeMarche contributed to this report.