New York City firefighter dies after fall while battling blaze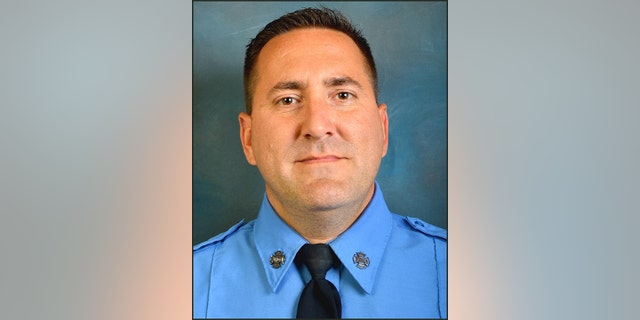 NEWYou can now listen to Fox News articles!
A 14-year veteran of the New York City Fire Department died Thursday after he fell from the roof of a five-story apartment building where his colleagues were battling a two-alarm blaze, officials said.
Firefighter William Tolley, 42, was pronounced dead at Wyckoff Heights Medical Center.
Fire Commissioner Daniel Nigro told reporters that Tolley was performing a "routine operation" on the roof when he fell.
"Nothing about the fire had to do with the accident," Nigro said. "It was really the operation he was performing on the roof."
The fire broke out in the Ridgewood section of Queens at around 2:30 p.m. local time and was brought under control about 30 minutes later.
Tolley is survived by his wife, Marie, and his 8-year-old daughter Isabella.
"He did it willingly in service of others, and today he made the ultimate sacrifice," New York City Mayor Bill de Blasio said. "Our hearts go out to his family. We will stand with you not only today but the days ahead and for years and years to come."
An investigation to determine the exact cause of the fall is underway.
Click for more from the New York Post.