New Orleans July 4th boat parade canceled because of Trump's election, founder says
A popular annual July 4th parade of boats in New Orleans has been canceled this year -- and the founder of the parade is blaming the 2016 election.
"When I think about wearing my flag dress and waving flags; I don't know what it means this year," Katrina Brees told The Times-Picayune. "There are a lot of questions about our government."
The July 4th Flotilla paraded around Bayou St. John every year since 2012, but Brees said her "heart is just not in it this year." The anti-Trump humor in Mardi Gras parades this year didn't seem to lift her spirits.
DETECTIVE WON'T FACE CHARGES IN FATAL JULY 4TH SHOOTING
She also was concerned about the large crowds, garbage, costume remnants, fireworks and boats left behind after the event.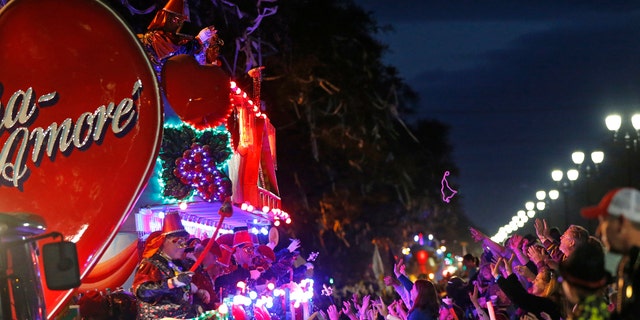 NEWYou can now listen to Fox News articles!
The parade was to feature a coronation of royalty in Krewe of Kolossos, a mobile spectacle that transforms trash into art. However, she noted that most people that attend the event aren't affiliated with the krewe, The New Orleans Advocate reported.
NEW ORLEANS ARRESTS AT CONFEDERATE MONUMENT
She said that due to the large volume of people attending the event, "it got really old picking up other people's messes."
Brees said that she is not pleased that the event is over, but she is relieved. She said she wouldn't be opposed if someone wanted to carry on the tradition.