New Jersey police make arrest in shooting outside concert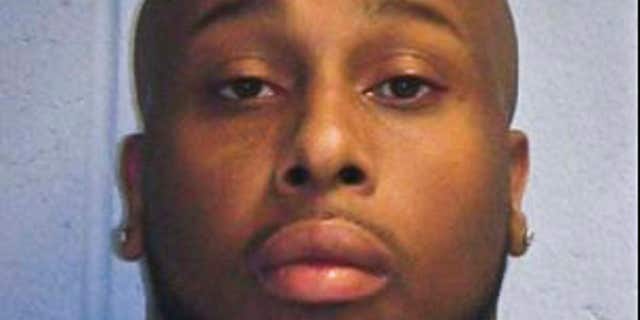 NEWYou can now listen to Fox News articles!
HOLMDEL, N.J. – A man has been arrested on charges he critically injured two people in a shooting outside a Big Sean and J. Cole concert this week, state police said Thursday.
Quran Powell was tracked Wednesday to East Orange, about 30 miles north of the PNC Bank Arts Center, where the concert took place, state police said. He was arrested at an apartment complex.
Powell, 27, of Holmdel, faces two counts of attempted homicide plus weapons offenses. An attorney wasn't listed for Powell on Thursday afternoon, and an initial court appearance had not been scheduled, according to the Monmouth County prosecutor's office.
Two men, ages 23 and 24, were shot multiple times Monday night in a parking lot. They were listed in critical but stable condition at a hospital.
State troopers used K-9 units and a helicopter to scour woods near the amphitheater, and a $5,000 reward was being offered for information leading to the shooter's arrest.
A witness told the New York Daily News that he saw the two victims talking to a woman in the parking lot before the shooter approached and fired several shots. It wasn't immediately known if Powell knew the victims or the woman.
Investigators developed information that led them to search Powell's home Wednesday, where they learned he might be hiding in East Orange.
Powell was being held Thursday at Monmouth County Jail in lieu of $750,000 bail.