Neighbors: Veteran engineer in deadly crash loves his work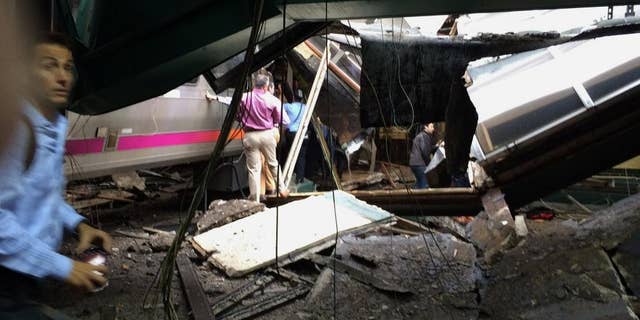 NEWYou can now listen to Fox News articles!
MORRIS PLAINS, N.J. – The engineer at the controls of a speeding commuter train that crashed into a New Jersey station has been in the railroad business for nearly three decades, and neighbors say it's clear he loves the work.
Authorities say engineer Thomas Gallagher is cooperating with investigators looking into the rush hour crash at Hoboken (HOH'-boh-kehn) Terminal, which killed one person on a platform and injured more than 100 others.
Gallagher was seen slumped over the controls after his train crashed. He was hospitalized briefly. The National Transportation Safety Board says he's expected to speak with investigators.
Gallagher is a married father of teenage daughters. He has worked for New Jersey Transit for 29 years.
Next door neighbor Penny Jones says she was shocked to hear about the crash and is heartbroken for the Gallaghers.