NBA star Zach Randolph's brother killed in shooting outside Indiana bar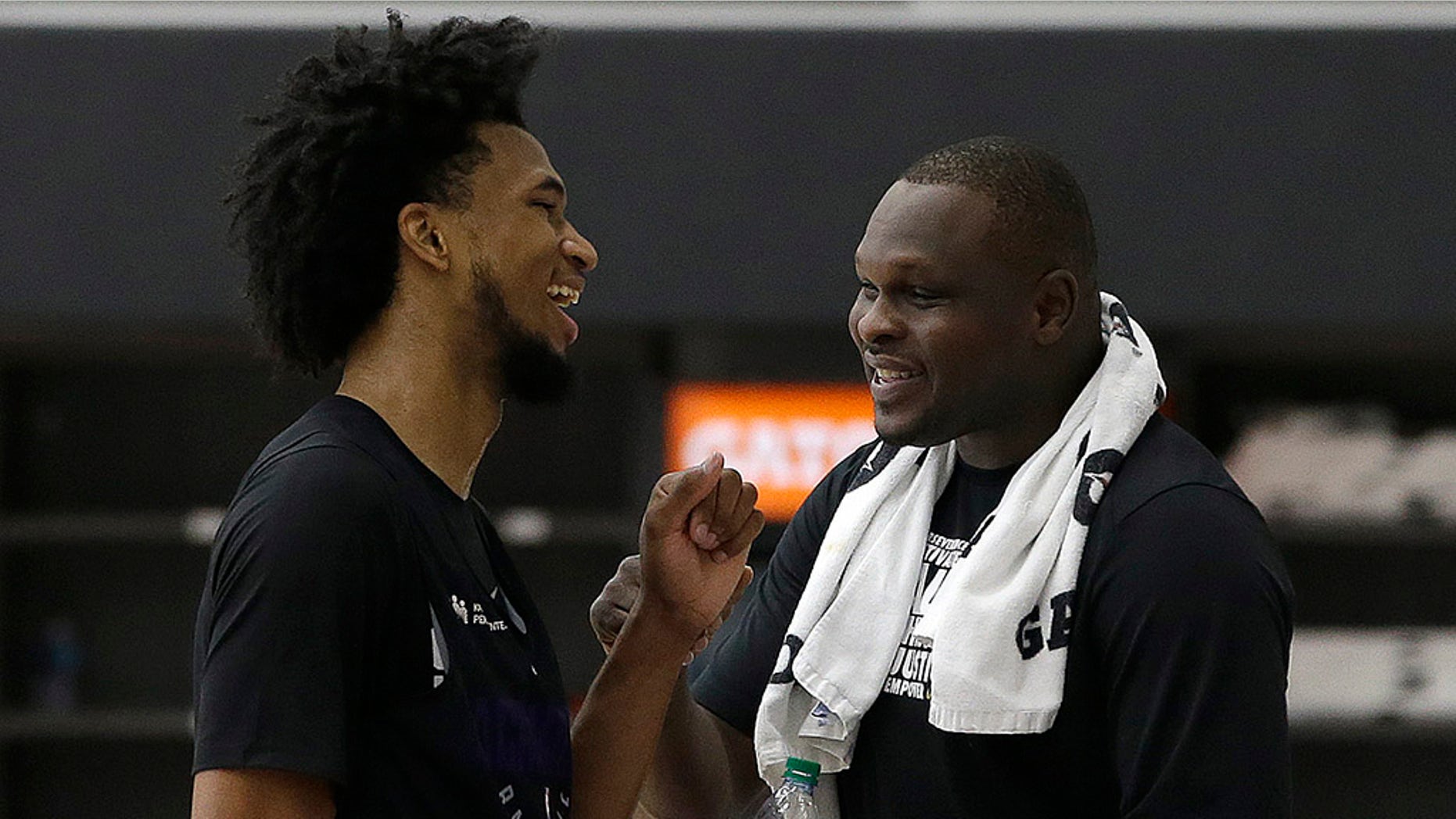 The brother of Sacramento Kings star Zach Randolph was shot and killed outside of a bar in Marion, Indiana, early Saturday morning, police said.
Roger Randolph, the brother of the NBA power forward, was killed following a shooting outside Hop's Blues Room in downtown Marion, the Marion Police Department said.
14-YEAR-OLD BOY DIES AFTER INDIANA BIRTHDAY PARTY SHOOTING
It was not immediately clear what led to the shooting but police said they do not believe the shooting was a random act, WTHR reported. Randolph was discovered dead in between two cars by an officer.
A few cars were hit by bullets in the incident. Police have not named any suspects connected to the shooting.
The NBA star was not with his brother at the time of the shooting.
CONVICTION OF HUSBAND-WIFE TEAM IN AMAZON CASE SIGNALS HUGE PROBLEM WITH RETURN FRAUD
In 2005, Roger Randolph was sentenced to three years in prison for his role in a nightclub shooting, The Associated Press reported.
Zach Randolph, a Marion native, was with his brother at the time of the 2005 incident at Sinbad's Lounge and Grill in Anderson, Indiana. He was questioned in connection with the shootings, but not charged.
Zach Randolph, 36, has been in the NBA for 17 years and has played for five teams.
The Associated Press contributed to this report.