Navy Vet Gets Eviction Notice After Hanging American Flag on Navy Day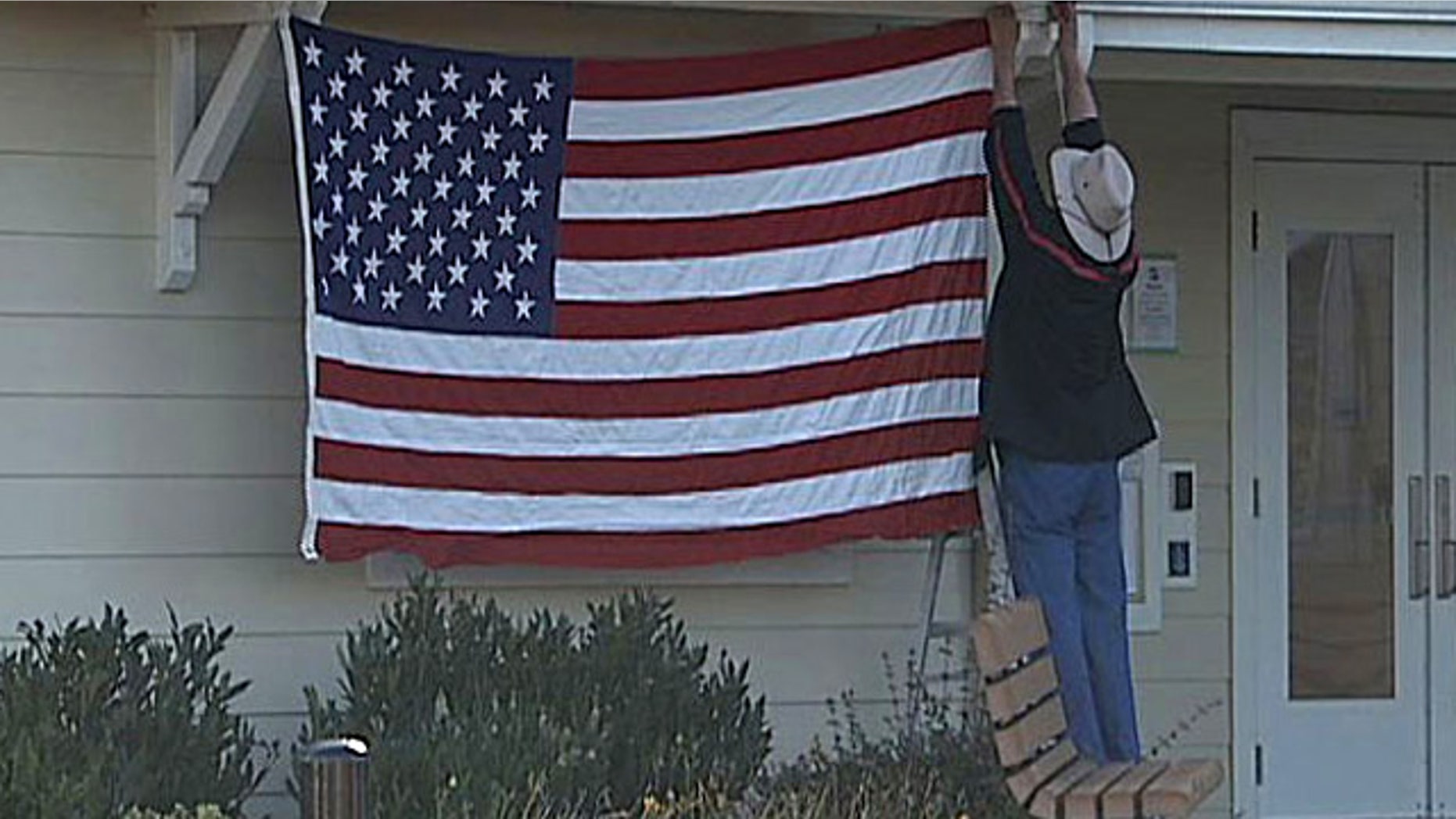 A Navy veteran says he's being evicted from his Oregon apartment complex for displaying an American flag on Navy Day.
The apartment management company delivered the eviction notice to Edward Zivica after he hung the Old Glory in a common area at the Springfield, Ore., complex, KVAL.com reported. If he doesn't agree to refrain from any more such flag displays, the complex told him, it's anchors aweigh by midnight Nov. 29.
Zivica said he's been displaying the flag  for at least a year on holidays such as Veteran's Day and Memorial Day.
Management insists that the flag eviction is not due to a lack of patriotism, and the complex even installed a lit flag pole outside the building after it was requested by some tenants, the report said.
But Zivica criticized the pole, saying it lacks a pulley system, hence you can't lower the flag to half mast, the report said.
"I'm not doing something so terrible," he told the station.
Terry McDonald, the CEO of St. Vincent de Paul, the management company, told the station that the notice was for "hanging something outside the building without permission."
"If you're going to live in a situation where there's lots of other tenants, you need to follow the rules that are set up," McDonald said.