Navy SEAL trainee's death ruled homicide by drowning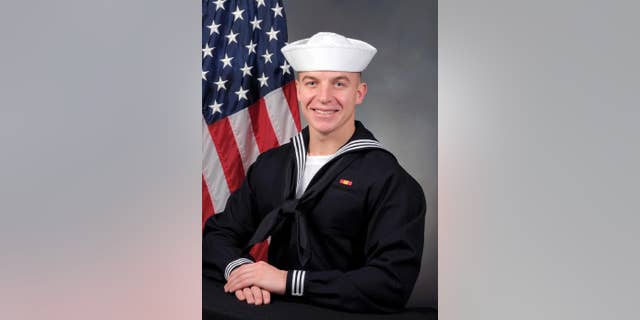 The death of a 21-year-old Navy SEAL trainee in California was ruled a homicide by drowning, San Diego medical examiners revealed Wednesday in a development that could lead to charges against at least one training supervisor.
Seaman James "Derek" Lovelace died in May after he was taking part in a swimming drill in Coronado. Surveillance video showed that as Lovelace was struggling to tread water in combat fatigues, boots and a dive mask, one instructor dunked the trainee's head under the water at least twice and splashed him, investigators said. Witnesses said Lovelace's face turned purple and his lips were blue.
After he struggled for about five minutes, as his head went underwater several times, the instructor finally pulled him out. The trainee lost consciousness soon afterwards, and paramedics rushed him to a hospital where he was pronounced dead, Naval Special Warfare Center spokesman Lt. Trevor Davids said.
"Although the manner of death could be considered by some as an accident... it is our opinion that the actions, and inactions, of the instructors and other individuals involved were excessive and directly contributed to the death, and the manner of death is best classified as homicide," Deputy Medical Examiner Abubakr Marzouk and Forensic Pathology Fellow Kimi Verilhac wrote in a statement.
"It is important to understand that 'homicide' refers to 'death at the hands of another' and a homicide is not inherently a crime," Naval Criminal Investigative Service spokesman Ed Buice responded. He said the Navy was still investigating and had not determined whether charges would be filed.
Davids said the instructor has been assigned administrative duties.
The medical examiners said a heart problem was a contributing factor to his death. Records also showed doctors previously had treated Lovelace for asthma.
The Navy briefly paused its training for SEAL candidates to review safety standards but did not change its pool exercises, Davids added.
The seaman was in his first week of training as a SEAL trainee after joining the Navy about six months earlier.
Lovelace was born in born in Landstuhl, Germany, and dreamed of becoming a SEAL, according to a death announcement from Whitehurst Powell Funeral Home and Southern Heritage Crematory in his home town of Crestview, Florida.
He enjoyed any activity on the water and played baseball at Crestview High School and Faulkner State Community College in Bay Minette, Alabama, according to the death announcement. Lovelace joined the Navy and graduated basic training on Jan. 28, 2016, in Great Lakes, Illinois.
His death came days after another Coronado-based SEAL — Navy Petty Officer 1st Class Charles Keating IV — was shot and killed during a gunbattle involving Islamic State fighters in Iraq.
The Associated Press contributed to this report.