National Weather Service: Weak tornado likely touched down in Arkansas, ending twister drought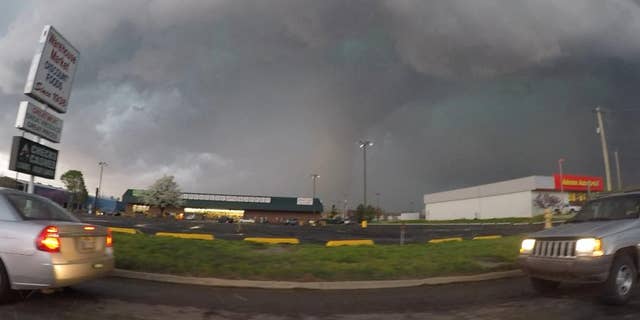 LITTLE ROCK, Ark. – The National Weather Service says a severe weather system in Arkansas likely produced the nation's first tornado for the month of March.
Meteorologist Jeff Hood in Little Rock says it appears a weak "waterspout" tornado briefly touched down in Bull Shoals Lake in Marion County in northwest Arkansas on Tuesday night. A "waterspout" touches forms over water.
If the National Oceanic and Atmospheric Administration's Storm Prediction Center confirms it was indeed a tornado, it would have ended a twister drought that's lasted all month. March is when tornado season often begins ramping up for parts of the U.S.
Greg Carbin with the Storm Prediction Center says official documentation could take months. But Carbin says his read of the preliminary reports suggests it probably was a tornado.