Muslim college co-founded by anti-Israel firebrand receives accreditation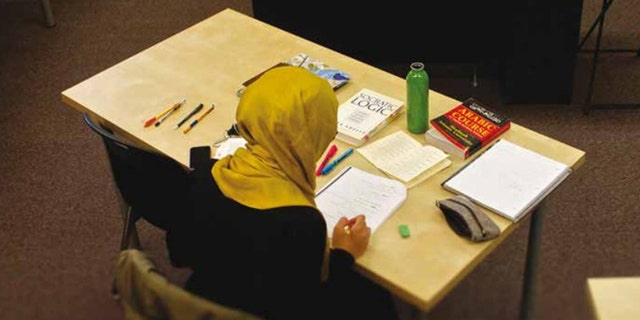 NEWYou can now listen to Fox News articles!
A California school co-founded by a firebrand who once called for an "intifada" in the U.S. has become the nation's first accredited Muslim college.
Zaytuna College, which operates out of two rented buildings in Berkeley, Calif., and had an enrollment of 30 in 2013, was officially accredited earlier this week by the Western Association of Schools and Colleges—one of the six academic organizations responsible for authorizing public and private colleges and universities in the United States. The certification means the school can apply for various federal and private grants, issue visas to international students and allow students to transfer credits to or from other accredited schools.
"I am curious to know what level degrees Zaytuna will be allowed to offer, since its course catalog is limited and does not encompass the breadth of a standard liberal arts education."
"Five years ago, we introduced an undergraduate liberal arts program inspired by the idea of restoring the holistic education that had been offered in the great teaching centers of Islamic civilization," co-founder and President Hamza Yusuf stated in an open letter on the school's website on Monday. "Today, Zaytuna's accreditation roots this vision in a reality recognized within American higher education. It gives our community its first accredited academic address in the United States. And we hope, God willing, that there will be more such Muslim colleges and universities to come."
The school offers one Bachelor of Arts, in Islamic Law and Theology. Course offerings include various courses on Islamic law, Introduction to the Koran, Ethics, Mathematics and History of the United States.
Yusuf, an Islamic Studies advisor at both Stanford University and University of California Berkeley, is known for being an outspoken critic of extremism. He drew a death decree from ISIS earlier this year for condemning the Charlie Hebdo massacre, in which workers at a French satirical magazine were killed by Islamist fanatics for publishing caricatures of Prophet Mohammad.
But the school's other co-founder, Hatem Bazian, who serves as the school's chairman of academic affairs, has been accused of whipping up anti-Semitism on campuses across the nation through another organization he helped establish, the anti-Israel Students for Justice in Palestine. And at an April, 2004, rally in San Francisco in support of the Iraqi insurgency, Bazian appeared to call for an uprising in the U.S.
"Are you angry?" Bazian shouted to protesters. "Well, we've been watching intifada in Palestine, we've been watching an uprising in Iraq, and the question is that what are we doing? How come we don't have an intifada in this country? …and it's about time that we have an intifada in this country that change[s] fundamentally the political dynamics in here. And we know every — they're gonna say some Palestinian being too radical — well, you haven't seen radicalism yet!"
Critics say any school associated with Bazian, who is a senior lecturer at University of California Berkeley, is suspect.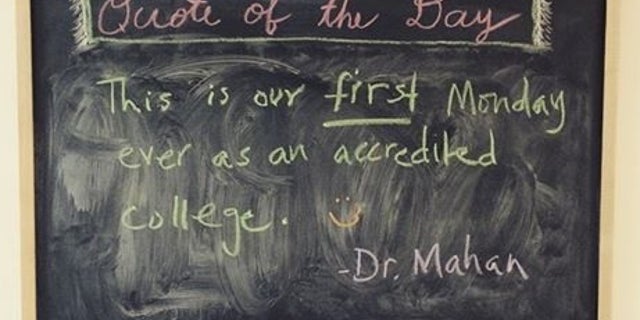 "He's an anti-Israel activist and he uses academia to further his agenda," Nonie Darwish, founder of Arabs for Israel and a human rights advocate, told FoxNews.com.
Neither Bazian nor other Zaytuna officials responded to multiple requests for comment.
Some critics who monitor higher education say the idea of a Muslim-centric school is fine in principle. But they are wary of Bazian's links to Students for Justice in Palestine.
"The blend between education and religion is nothing new, Caleb Bonham, editor-in-chief of higher education blog CampusReform.Org, told FoxNews.com. "College is supposed to be a time where the free exchange of ideas is explored. America, throughout our history, has encouraged diversity of thought and the freedom to worship as one desires.
"But Students for Justice in Palestine has proven itself to be an anti-Semitic, anti-Israeli organization since its founding," he added. "Our campuses must remain bastions of freedom of expression. I hope the founders uphold the principles of freedom that are inherent to all men and women."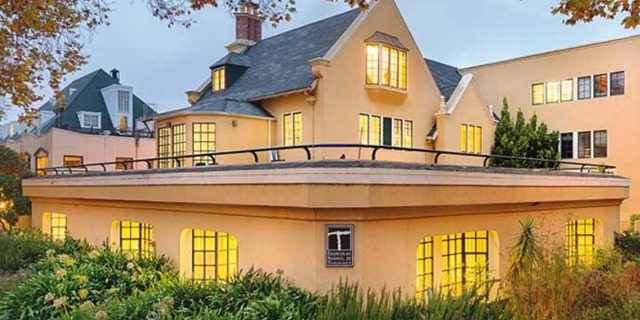 The school, a 501(c)3 nonprofit organization founded in 2008, received more than $11 million in contributions and grants from 2011 to 2012. However, specific donors were not listed on 990 forms filed with the IRS and the school's website only mentions 12,000 donors without any further detail.
The Zaytuna College website details a $7 million plan to build a new campus, a project that includes the recent purchase of a new building, but was put on hold until the accreditation came. According to officials for the Western Association of Schools and Colleges, any academic institution that gains accreditation becomes qualified to distribute federal aid to its students.
"Zaytuna may elect to do this, though they are also seeking for their students to graduate without owing debt," Richard Winn, senior vice president of the WASC Senior College and University Commission said in a statement to FoxNews.com.
While Zaytuna and its students may benefit from the accreditation, the fact that the school offers only one degree program has some questioning the decision.
"I am surprised that Zaytuna College has received accreditation from the Western Association of Schools and Colleges," Stephen Suleyman Schwartz, executive director of the Center for Islamic Pluralism, said in a statement to FoxNews.com. "I am curious to know what level degrees Zaytuna will be allowed to offer, since its course catalog is limited and does not encompass the breadth of a standard liberal arts education."