Murder mystery continues after 2 years in Philadelphia woman's brutal slaying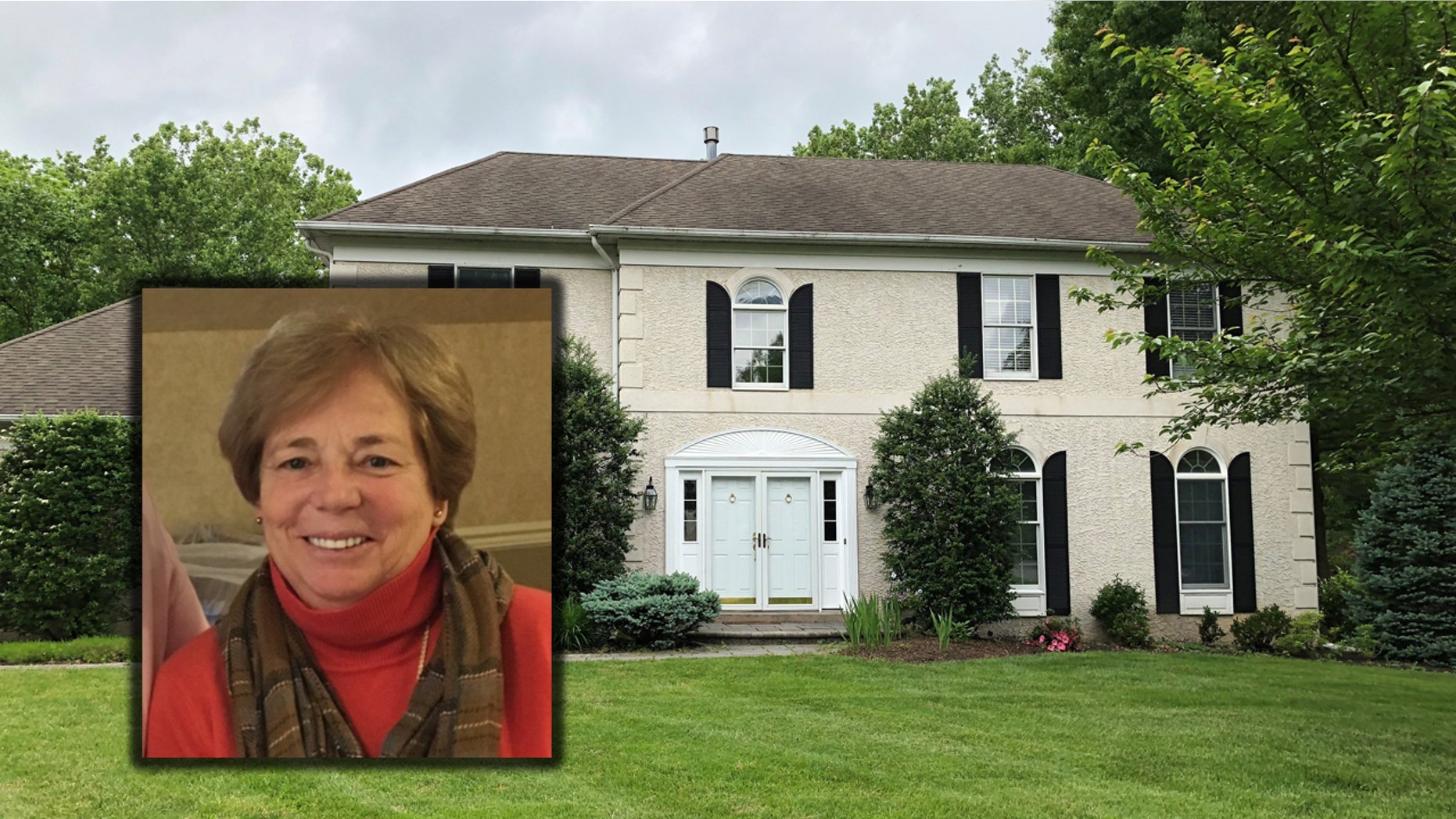 BERWYN, Pa. – The day that 62-year-old Denise Barger was discovered bludgeoned to death inside the master bedroom of her 3,000-square-foot home in this well-heeled, suburban Philadelphia town, police paid a visit to her next-door neighbor's house.
It is routine procedure for homicide investigators to speak with the neighbors of a murder victim, but when Tredyffrin Township police and Chester County detectives knocked on the door of Barger's neighbor on Heatherstone Drive, David Bookstaber, they quickly had suspicions about the 42-year-old Yale-educated, Air Force veteran and father of two.
A trail of blood leading from Barger's home to a fence abutting Bookstaber's property, and a suspiciously injured right hand, led cops to name Bookstaber the primary "person of interest" in the investigation.
That was, however, almost two years ago and prosecutors have neither brought charges against Bookstaber nor have they seemingly made any headway into Barger's killing – a fact that has left her family both puzzled and still struggling to come to terms with her death.
"I know the police are still working on it so that is keeping me from pulling my hair out," Barger's brother, Mike McDonald, told Fox News. "But I can't let it go; I think about it all the time."
McDonald was the one who discovered his sister's body when he stopped by her house to drop off his Norfolk terrier just as he did every weekday. Barger was recently widowed and the daily stop was just as much about checking in on her as it was about the dog.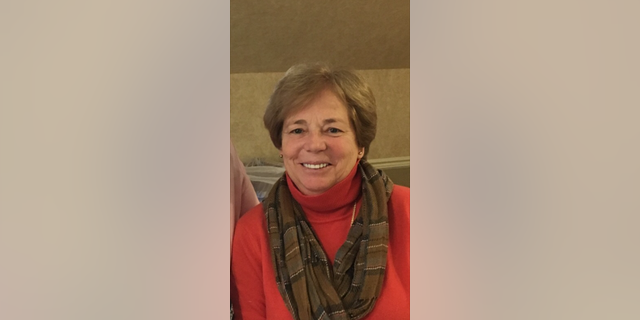 When Barger did not answer the door, McDonald found the spare key, let himself in and called out her name. Receiving no response and thinking she was just out of earshot, McDonald walked upstairs and into the master bedroom.
What he saw then will haunt him for the rest of his life.
McDonald found his sister lying next to her bed -- brutally beaten, bleeding from the head and cold to the touch. With a broken nose, smashed ribs and internal bleeding in the brain, a medical examiner would later determine she died of blunt-force trauma.
"She was my best friend as well as my sister," McDonald said. "I can't believe that anybody would want to do this to her."
In the days following the murder, police carried out two searches of Bookstaber's home and the evidence collected -- paired with his past history with the Bargers -- kept him as a "person of interest."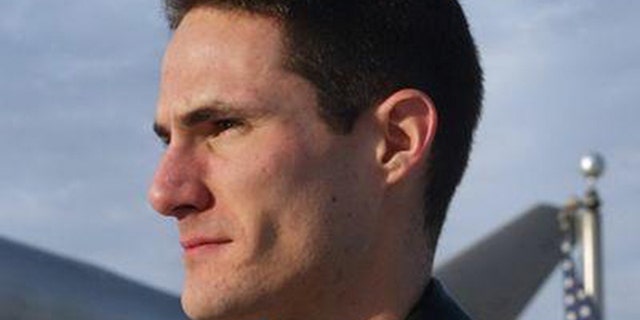 The relationship between Barger and Bookstaber had been anything but neighborly.
In February 2015, Barger filed a complaint with police about Bookstaber allegedly firing a rifle on his property. After investigating the incident, police learned that a nearby malfunctioning utility transformer may have been the cause of the noise and no charges were filed against him.
It was not, however, the first time complaints of Bookstaber discharging a firearm had been leveled against him.
In July 2014, Bookstaber was arrested and charged with recklessly endangering another person and disorderly conduct for allegedly firing a gun on his property. Bookstaber told police that the noise was from fireworks – not a gun – and the charges were later withdrawn and expunged from his record.
"She saw something in him that wasn't right and let him know it," McDonald said. "She knew there was something unstable, something that was not right there."
Barger, and her late husband Tom, had also voiced numerous complaints to the township about how their neighbors and the homeowners' association in their Daylesford Estate neighborhood did not maintain the stormwater basin properly, although it is unclear if Bookstaber was involved in their complaints.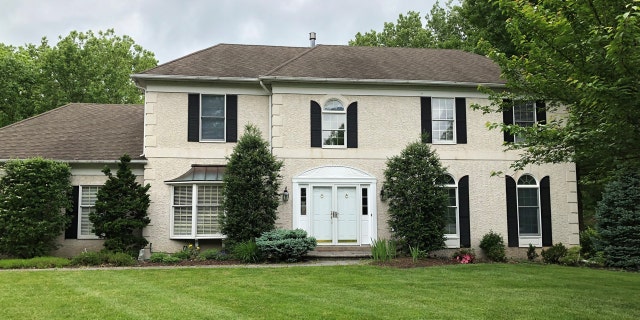 Shortly before her murder, Barger had sold her home and was preparing to move to a nearby townhouse – telling her brother that the neighborhood "had been nothing but bad luck," according to the Philadelphia Inquirer.
According to a search warrant submitted by Chester County Detectives and obtained by Fox News, Bookstaber had expressed interest in having his wife's parents move into Barger's house, but Barger told the realtor "that she did not want Bookstaber to come into her home."
When Barger's body was discovered, police interviewed Bookstaber to find out if he saw or heard anything suspicious on the day of his neighbor's murder. During the questioning, investigators noticed a number of details that ultimately led them to seek a search warrant for his home.
The first was that "Bookstaber had a badly swollen right hand, specifically to the knuckle area" and that "the swelling did not show any bruising, indicating that the injury was recent." While Bookstaber blamed the swollen hand on poison ivy, his wife, Denise, said she had not noticed poison ivy or any other injury on her husband's hand on the two days before the murder occurred.
Later, when being transported to the Tredyffrin Police department to be fingerprinted, Bookstaber recanted his poison ivy story and told investigators that he might have banged his hand into something.
"The injury to Bookstaber's hand is consistent with an injury caused by forceful striking of something with hand/fist," Ken Beam, a crime forensic expert, noted in the affidavit. "The injuries to the victim's face, specifically her eyes, are consistent with being struck with a fist."
Police also seized footage from a surveillance system that Bookstaber had set up around his home, but the cameras were not operational on the day the murder occurred.
"The injury to Bookstaber's hand is consistent with an injury caused by forceful striking of something with hand/fist."
When conducting their initial investigation at Barger's home, police discovered a bloody footprint on the floor. The following day, while serving a search warrant of Bookstaber's house, they found a pair of Sperry boat shoes – one with a sole, one missing a sole – that had a similar shoe pattern to that of the bloody footprint.
Then there is the so-called trail of blood.
Using a forensic bloodstain mixture, detectives traced a 35-yard long blood trail leading from Barger's bedroom, through an unlocked back door, over the porch and backyard to a fence that separates her home from Bookstaber's. Barger's property, however, also borders a public walking and cycling trail, which could have provided an escape route for the killer.
While numerous media reports early in the investigation noted that police had discovered blood on a sink and light switch in Bookstaber's garage, the Chester County District Attorney's Office told Fox News that a subsequent analysis by a certified crime lab found the substance to be a false positive and not blood.
The police report states there were no signs of forced entry at the Barger residence, but does not mention whether any property was taken.
While Bookstaber was not available for comment, his lawyer told Fox News that all the evidence is circumstantial, that the police have not revealed any new evidence against Bookstaber in the two years since the murder occurred and that his client has fully cooperated with police during the investigation.
"David hasn't committed any crime," attorney Joseph P. Green Jr. said. "And he hopes, just like everyone else, that the person who committed the crime is brought to justice."
Michael Noone, the First Assistant District Attorney in Chester County, told Fox News that Barger's murder remains an active and ongoing investigation and that anyone with any information should contact Chester County Detectives or the Tredyffrin Police department. A $100,000 reward also has been offered by the Citizens Crime Commission for information leading to the arrest of a suspect in Barger's death.
As the investigation into his sister's murder hits the two-year mark, McDonald said that while nothing will heal the wounds of losing his sibling, he is hoping the culprit is soon brought to justice. But he added that he wants to make sure that when her killer goes to court, that person ends up behind bars.
"Somebody should be brought to justice for this," he said. "But I want that person to be prosecuted beyond a shadow of a doubt."