Mother of NYC jogger killed in 1995 speaks out on similar 2016 murder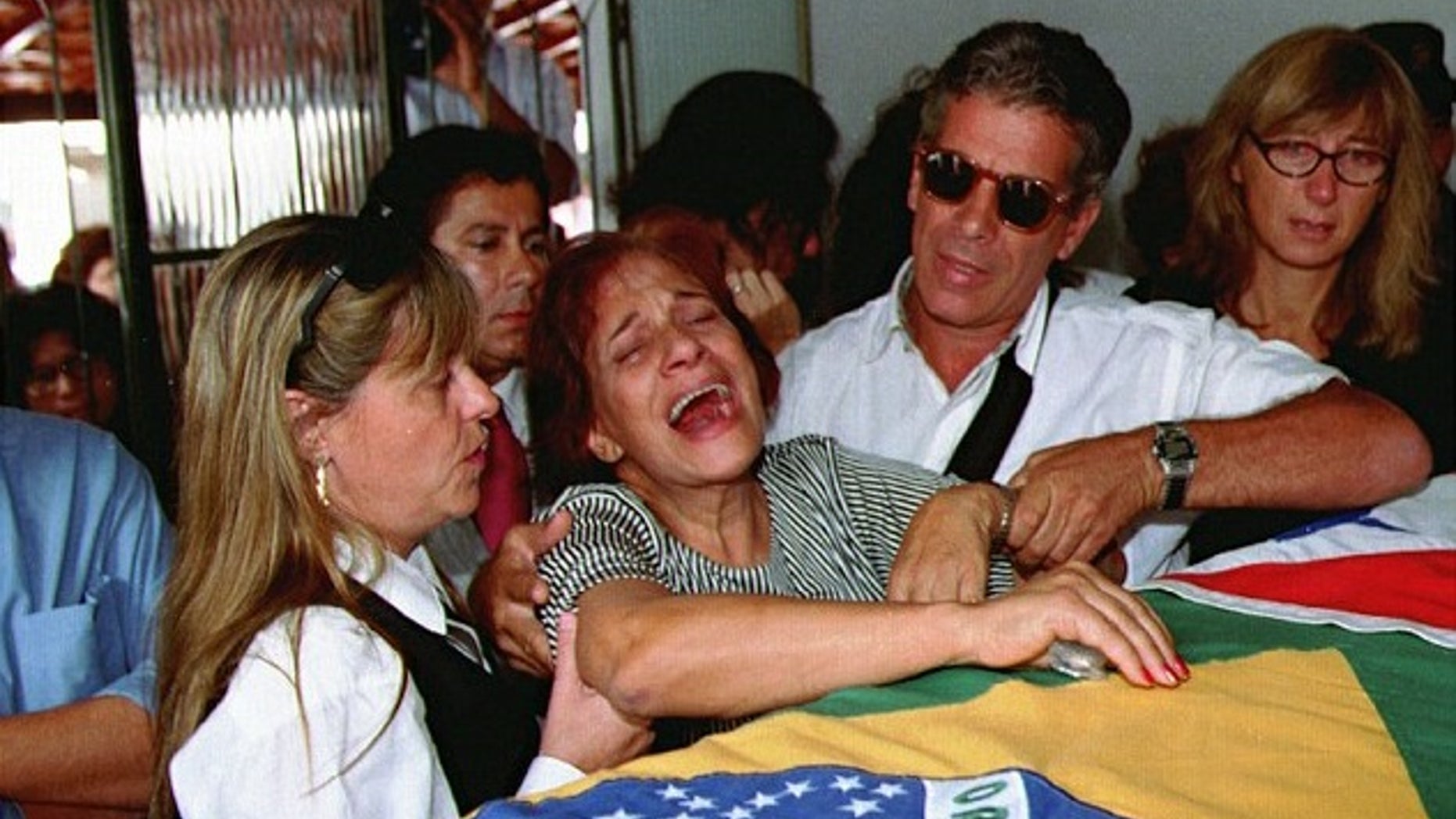 A pretty brunette is jogging through a secluded patch of park.
Suddenly, she is dragged from the road by a depraved fiend, likely one of the park's many ­vagrants.
And though she's strong and fighting for her life — even losing her tooth in the struggle — the poor woman is soon bludgeoned and overpowered in a rape-murder that galvanizes the NYPD.
This is not the Aug. 2 slaying of Queens, N.Y. jogger Karina Vetrano, whose battered body was left in the weeds of Spring Creek Park near her home in Howard Beach.
It's a closely similar case, though — a still-unsolved shocker from 20 years ago that, along with the Vetrano murder, now brackets the career of outgoing NYPD Com­missioner Bill Bratton.
"I remember it very well," former Manhattan sex-crimes prosecutor Linda Fairstein said Wednesday of the 1995 murder, in Central Park, of jogger Maria Isabel Monteiro ­Alves.
"I remember walking the crime scene, along a stream. She was right under the overpass of a little footbridge . . . She was badly beaten and bludgeoned, either with an object or with her head against a rock," Fairstein, now a crime novelist, remembered.
"We met the police there and walked the crime scene over and over again. They had a canvass ­going there for weeks."
To no avail. Among the two murders' many parallels is that both are unsolved.
"You can't imagine how much I've suffered over this," Alves' mother, Lidia Pinto Machado, 86, said this week in a phone call to her home on the outskirts of Rio de Janeiro, Brazil. "I think of her every day. The police said they would work hard to bring me justice, but they never did," she said bitterly, speaking in her native Portuguese.
"My daughter wasn't important enough for them," she added. "I don't believe they will ever find out what happened to her."
And when she saw the news on TV recently about another pretty jogger in New York — someone else's beloved daughter being pulled from a parkland path to her death — Machado cried.
"I thought, 'Here goes another one.'"