Mother calls Delaware police shooting of son in wheelchair 'unjust'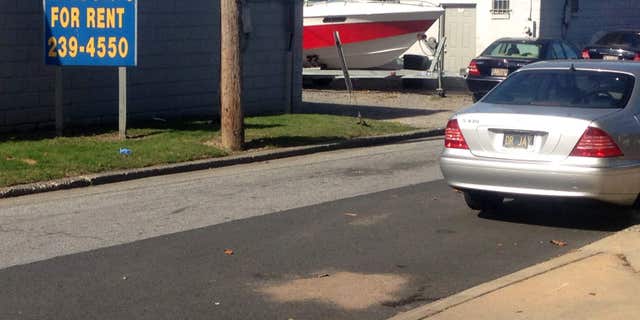 NEWYou can now listen to Fox News articles!
The mother of a wheelchair-bound Delaware man killed in an officer-involved shooting called the incident "unjust" Thursday, but authorities claimed the man was pulling a handgun from his waist when officers shot him to death.
The shooting occurred on a narrow Wilmington street on Wednesday around 3 p.m. Officers responded to a report of a man who had shot himself, and when they arrived, Jeremy McDole was "still armed with a handgun," Police Chief Bobby Cummings said during a news conference.
McDole's mother, Phyllis McDole, interrupted the briefing.
"He was in a wheelchair, paralyzed from the waist down. There's video showing that he didn't pull a weapon ... I need answers," she said.
Cummings said officers approached McDole, 28, and told him to drop his weapon. As McDole was removing the gun from his waist, officers "engaged him."
"I assure you that not one of those officers intended to take anyone's life that day," Cummings said.
Video posted online shows an officer approaching McDole with a gun drawn, shouting "show me your hands" and "drop the gun." Other officers then appear in the video with their guns drawn, yelling similar demands. Authorities say the video appears to be authentic.
The News Journal reports no gun is visible in the video.
Cummings also said he wasn't aware of any attempt by officers to use nonlethal force before firing their guns at McDole. He also didn't say whether he thought the situation could have been handled differently.
"Only our thorough investigation will reveal that," he said.
The department's criminal investigation and professional standards units, as well as the Delaware Department of Justice's Office of Civil Rights and Public Trust are investigating the incident to determine whether any officers will be charged. The state agency investigates all police shootings that result in injury or death.
For now, the four officers have been placed on paid administrative leave, according to the News Journal.
Richard Smith, head of the Delaware chapter of the NAACP, called for a special prosecutor to investigate the shooting, and "to not have cops investigating cops."
McDole's uncle, Eugene Smith, was among a crowd of a couple dozen people who gathered Thursday at the scene of the shooting. Smith said he was with his nephew about 15 minutes before shooting and he didn't see a gun.
"He had a book bag, but I never seen a gun," he said. "It was an execution. That's what it was. I don't care if he was black, white, whatever."
McDole was black. The race of the four officers who fired was not released. All four are on administrative duty. One of the officers has been on the force for 15 or more years, and the others had been there for about five years, the police chief said.
Wilmington Mayor Dennis Williams announced earlier this year that all officers would have body cameras by the end of 2015.
"We want answers just like you want answers," Williams said at the news conference.
Residents expressed their concerns to Fox 29 Philadelphia, saying the video further reinforces their point that McDole was not a risk to police. They say even if he had a gun you can clearly see both of his hands as he propped himself up in the wheelchair.
There is a clear conflict between police and the community, residents told the station.
McDole was shot near an auto parts store in an area that includes a mix of shops and row houses.
A flower bouquet was placed at the scene and some gray powder was on the concrete, apparently soaking up bloodstains. At least seven small yellow chalk circles were on the pavement across from where McDole was shot, according to The Associated Press, presumably outlining where the shell casings landed.
Williams and Gov. Jack Markell both stopped by the vigil Thursday night.
McDole has an arrest record that dates back to 2005 and includes convictions for drug possession and disorderly conduct. He was also arrested for carrying a concealed deadly weapon and resisting arrest, but those charges were dropped. In November, McDole was found to have violated his probation.
McDole was paralyzed when he was shot in the back in 2005 by a friend he had been walking around a neighborhood with while smoking marijuana, according to court documents.
McDole initially told police that his friend Randal Matoo shot him, but later testified that he didn't know who shot him.
At Matoo's bench trial, the judge said he didn't know what happened, "but if either one of you expect me to believe that this wasn't associated with some other wrongdoing, think again," according to court documents. "There's a horrible penalty that both of you, the victim, Mr. McDole, and you the defendant, Mr. Matoo, are going to pay for whatever was behind this."
Matoo was convicted of first-degree assault and possession of a firearm during a felony.
Click for more from Fox 29 Philadelphia.
Click for more from The News Journal.
The Associated Press contributed to this report.