MORNING BRIEF: Syrian base hit in US airstrike 'almost completely destroyed,' Russia reacts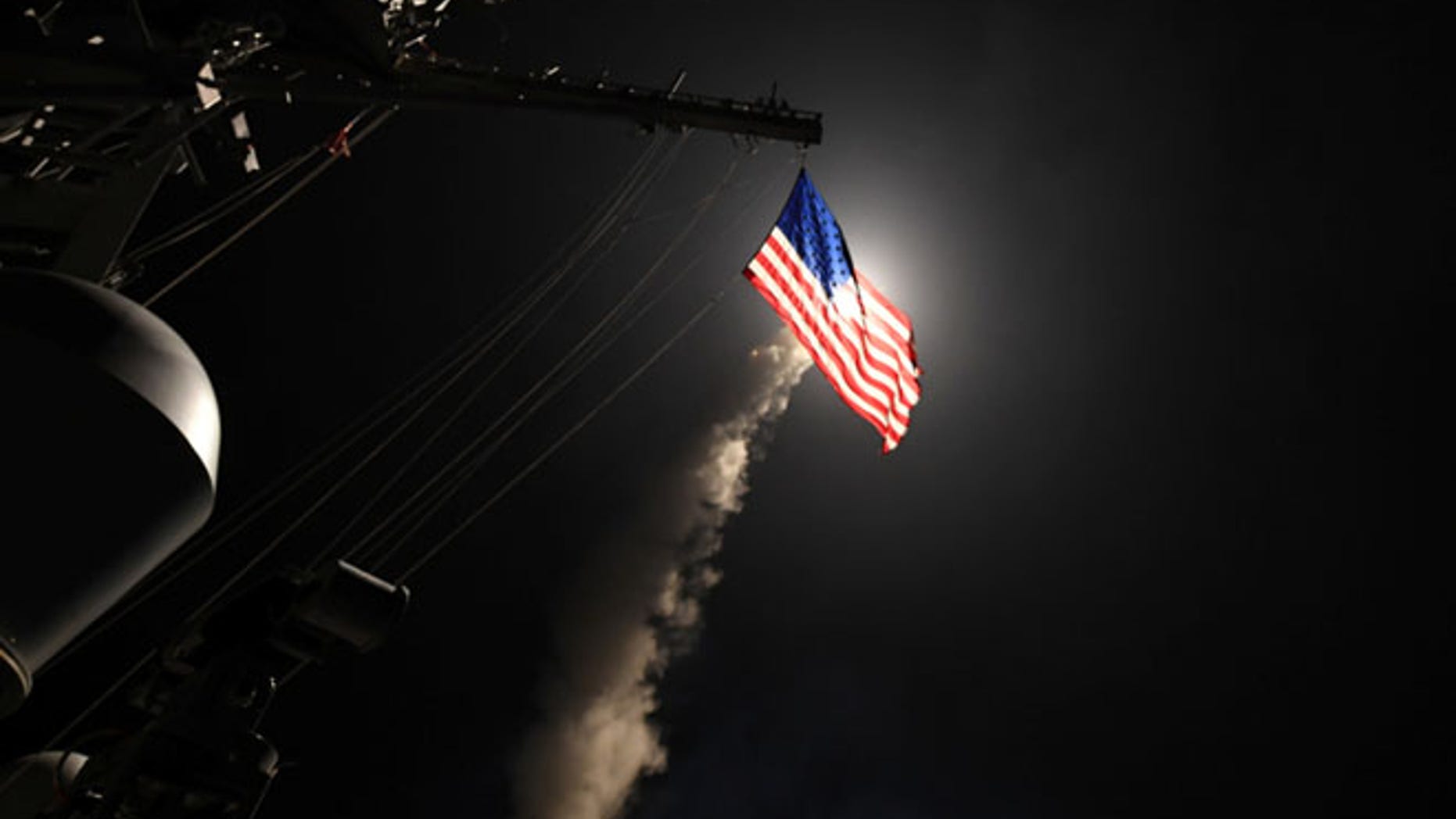 TRUMP ORDERS AIRSTRIKE IN SYRIA
President Trump, who warned against Syrian intervention as a candidate, authorized airstrikes aimed at a Syrian airbase that hit the country at about 3:45 a.m. local time. The Trump administration appeared to be cautious about its approach to the Syrian conflict, but Trump said that seeing images of babies gasping for air after Tuesday's attack made him change his views on President Bashar al Assad. Shortly after the airstrikes, Trump told reporters that, "No child of God should ever suffer such horror."
(WATCH FOX NEWS AND FOXNEWS.COM FOR COMPLETE COVERAGE OF THE AIRSTRIKE)
Early reports from Syria indicate that the U.S. airstrike punished the intended target: the airbase at Shayrat. A human rights group in the country said the missile attack damaged over a dozen hangars, a fuel depot and an air defense base. At least seven Syrian soldiers were killed in the airstrike, the group said.
PHOTOS: US LAUNCH 59 CRUISE MISSILES INTO SYRIA
It is believed the Syrian government launched the chemical attack from the runways at Shayrat. Syria has denied involvement.
FOX NEWS OPINION
ROBERT CHARLES, the former assistant secretary of state under President George W. Bush, writes that Trump struck the perfect balance. He made clear his revulsion at Syrian use of sarin. This is not an incidental win, this is critical. Credible deterrence of sarin worldwide depended on as swift, meaningful American response, particularly in view of past disappointments.
WORLD LEADERS REACT
President Trump called on all "civilized nations" to join the U.S. in seeking to end this slaughter and bloodshed in Syria. World leaders reacted:
RUSSIA: Airstrike was an "aggression against a sovereign state" and in violation of international law.
SYRIA: State TV called the attack an "aggression" that lead to "losses."
ISRAEL: PM Netanyahu said "in both word and action" Trump "sent a strong and clear message" that "the use and spread of chemical weapons will not be tolerated."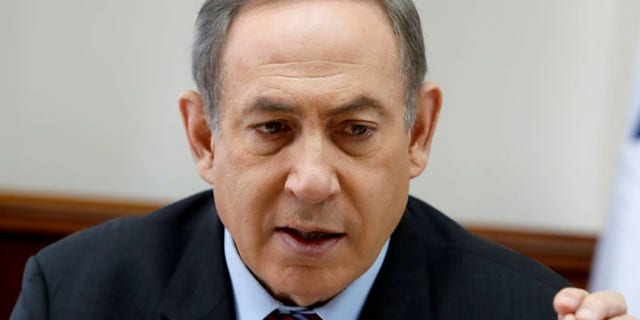 AUSTRALIA: PM Trumbull said government supported the "swift and just response" of the U.S.
TURKEY: Airstrike an "important and meaningful" development, but urged the world to take an even tougher stance on Assad.
IRAN: Foreign Ministry spokesman: "Unilateral action is dangerous, destructive and violates principles of international law."
WATCH EXPERTS WEIGH IN OVERNIGHT
GEN. JACK KEANE REACTS TO AIRSTRIKES
JUDITH MILLER SAYS AIRSTRIKE SIGNALS TO RUSSIA: CONTROL YOUR CLIENT
SECRETARY OF STATE SAYS US POLICY TO SYRIA DOES NOT CHANGE
FOX CONTRIBUTOR MARIE HARF COMPARES TRUMP RESPONSE TO OBAMA
FNC'S JENNIFER GRIFFIN REPORTS ON INTEL THAT LED TO AIRSTRIKE
SEN. MARCO RUBIO SAYS TRUMP HAD MORAL AUTHORITY TO ATTACK 
POLITICIANS RESPOND
SEN. BILL NELSON, D-FLA: I hope this teaches President Assad not to use chemical weapons again.
SEN. TIM KAINE, D-VA: "Congress will work with the President, but his failure to seek Congressional approval is unlawful."
REP. NANCY PELOSI, D-CA: Strike in Syria appears to be a proportional response to the the regime's use of chemical weapons.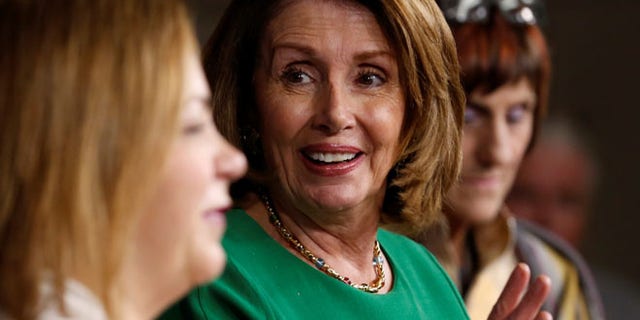 SEN. CHUCK SCHUMER, D-NY: "Making sure Assad knows that when he commits such despicable atrocities he will pay a price is the right thing to do."
CLINTON TALKED ON SYRIA BEFORE STRIKE 
Hours before reports started to surface about Trump's decision to bomb a Syrian airfied, former Secretary of State Hillary Clinton talked about Assad in an interview, saying, "I really believe we should have and still should take out his air fields and prevent him from being able to use them to bomb innocent people and drop sarin gas on them."
GORSUCH SET TO BE CONFIRMED
President Trump's selection to replace Antonin Scalia is expected to win confirmation Friday and be sworn in soon after to hear the final cases of the term. The Senate will resume debate on Supreme Court nominee Neil Gorsuch on the morning, and a vote is expected about midday. He is expected to win confirmation after the Senate went nuclear.
COMING UP ON FOX NEWS CHANNEL
9:30 AM ET: The Senate meets aand proceeds to executive session to resume consideration of Neil Gorsuch to be an Associate Justice of the Supreme Court. Watch live on Fox News Channel and FoxNews.com
NOON ET: Former Vice President Joe Biden attends a public celebration at the Univ of Delaware following the launch of the Biden Institute. Watch live on FoxNews.com.
1 PM ET: Hillary Clinton is the featured speaker at an Annie's List Luncheon event. Watch live on FoxNews.com
4 PM ET: Former Attorney General Loretta Lynch delivers the keynote address at Harvard Kennedy School's annual Black Policy Conference. Watch live on Fox News Channel and FoxNews.com
COMING UP ON FOX BUSINESS
8:30 AM ET: The government releases the monthly jobs report. Economists expect 180,000 nonfarm workers to be added to payrolls in March. Watch "Mornings With Maria" for full coverage.
9:45 AM ET: Gary Cohn, the chief economic adviser to President Tump, interviewed on "Varney & Company."