MORNING BRIEF: House set for vote on ObamaCare replacement as Trump gives deadline
DONE TALKING
White House officials said late Thursday that President Trump wants the House to vote Friday on the legislation to begin dismantling ObamaCare and if it fails he is "done with health care," and ready to move on to tax reform, a source told Fox News.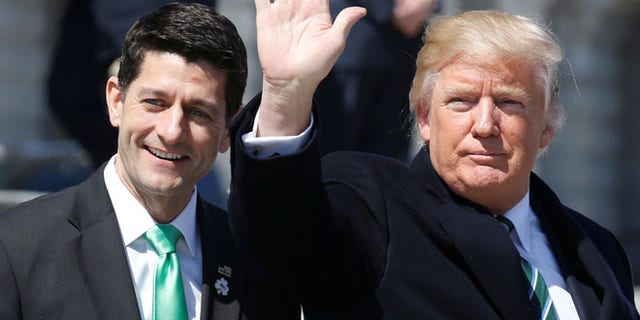 "My understanding is he's going to get it," White House Press Secretary Sean Spicer said on "The O'Reilly Factor."
Fox News' Chad Pergram reported on what to expect Friday. After a few procedural moves, the House will likely vote on the bill sometime in the mid-to-late afternoon. House Majority Leader Kevin McCarthy, R-Calif., thinks it will wrap up by 4:30 or 5 PM ET (WATCH FOX NEWS CHANNEL FOR COMPLETE COVERAGE) Pergram reported that if the bill passes, it will be a monumental achievement for Speaker Ryan and Trump. But if the bill stumbles, recriminations will abound.
WATCH CONTINUED COVERAGE ON THE STOCK MARKET'S REACTION TO THE HEALTH LAW VOTE ON FOX BUSINESS
'SPECIAL REPORT': GOP LEADERS SAY THE FATE OF THE AHCA RESTS IN TRUMP'S HANDS
'O'REILLY FACTOR': GOP HEALTH CARE BILL HANGS IN THE BALANCE
'TUCKER CARLSON TONIGHT' COUTLER SAYS TRUMP IS NOT FOLLOWING HIS PRIORITIES AS A CANDIDATE, AND INSTEAD FOLLOWING GOP ESTABLISHMENT  
POTENTIAL 'SMOKING GUN'
Fox News' James Rosen reports that a source told Fox News that Republican congressional investigators expect a potential "smoking gun" establishing that the Obama administration spied on the Trump transition team, and possibly the president-elect himself, to be presented to the House Intelligence Committee this week.
'HANNITY': NUNES: SURVEILLANCE REPORTS I'VE SEEN ARE 'CONCERNING'
'TUCKER CARLSON TONIGHT' LANNY DAVIS: DON'T JUMP TO CONCLUSIONS IN WIRETAP CHARGE 
GUNS AT SPORTING EVENTS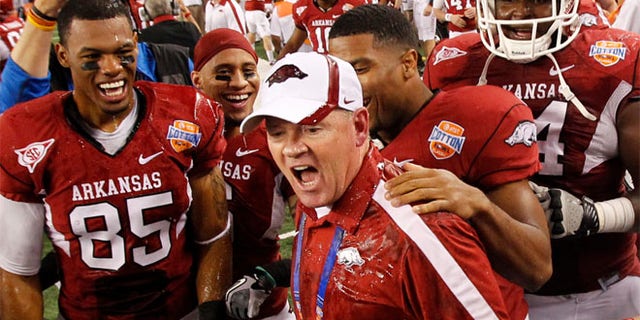 Arkansas lawmakers voted Thursday to exempt college sporting events from a new state law that greatly expands where concealed handguns are allowed, moving quickly to address concerns about the sweeping gun rights measure leading to armed spectators at stadiums and arenas.
HEROIN OVERDOSE DELAYS FLIGHT
A plane that was about to depart Kennedy Airport for Florida was forced to return to the gate Wednesday when a 24-year-old man overdosed on heroin and anxiety medication, officials said.
FOX NEWS OPINION
HARRY REID AIRPORT?
WAYNE ALLYN ROOT, a Libertarian vice presidential nominee, writes that Nevada Democrats in our state legislature want to rename our airport after him. Yes, you heard me -- they want to rename McCarran International Airport as "Harry Reid Airport."