Morning brief: Conservatives flock to CPAC
CPAC 
The Conservative Political Action Conference is being held Wednesday through Saturday outside Washington. For the last eight years, conservatives used their signature annual gathering to blast the Obama administration. Now, the GOP is in charge -- and this week's Conservative Political Action Conference is the movement's first big chance since President Trump's victory to hone their agenda. READ: Here's the List of Speakers, Events at CPAC 2017
COMING UP TODAY ON FNC
9:10 am ET: Kellyanne Conway, interviewed by Mercedes Schlapp at CPAC
1: 05 pm ET: A Conversation with Reince Priebus and Steve Bannon at CPAC
7:30 pm ET: VP Pence delivers remarks at CPAC. Watch live on FoxNews.com
CONWAY: I HAVEN'T BEEN SIDELINED
Counselor to the President Kellyanne Conway has been one of the most visible people from President Trump's inner circle, so when she went a few days without being heard from, there was speculation that the White House sidelined her from making TV appearances. She appeared on 'Hannity' Wednesday night to set the record straight.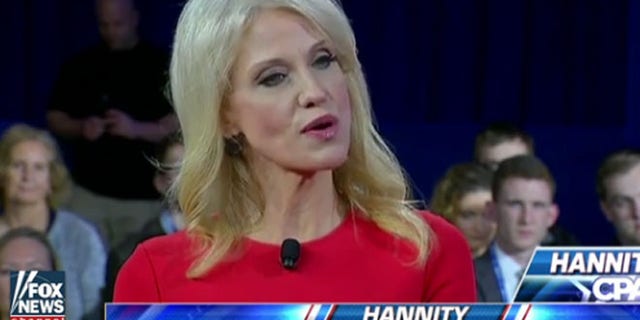 KELLYANNE CONWAY TELLS 'HANNITY' THAT TRUMP IS HIS OWN BEST MESSENGER
'TUCKER CARLSON TONIGHT' DEM (AND EX-CIA): SPY PLOT AGAINST TRUMP IS OUT OF CONTROL
ISIS ON THE RUN
Iraqi special forces on Thursday seized a key runway at the Mosul International Airport — which was once in ISIS' control—and are pushing to into the adjacent airport building. The airport has been an ISIS stronghold and its loss would be a major setback for the militants.
BACK FROM THE DEAD?
A newly released poll shows that registered voters in the U.S. are divided down the middle on their feelings towards ObamaCare. According to the Politico/Morning Consult poll, prior to President Trump taking office, a majority of those polled had an unfavorable opinion on the health law.
WINNING TICKET SOLD
Powerball announced early Thursday that a $435M winning ticket was sold in Indiana. The numbers are 10-13-28-52-61 and Powerball 2.
LAPD POLICE OFFICER IN TROUBLE
Protests erupted in Southern California Wednesday night after a video surfaced online that appearing to show an off-duty LAPD police officer firing his gun during a scuffle with a group of teens. The police officer claimed that one of the teens threatened him. The teen's mother denied the charge.