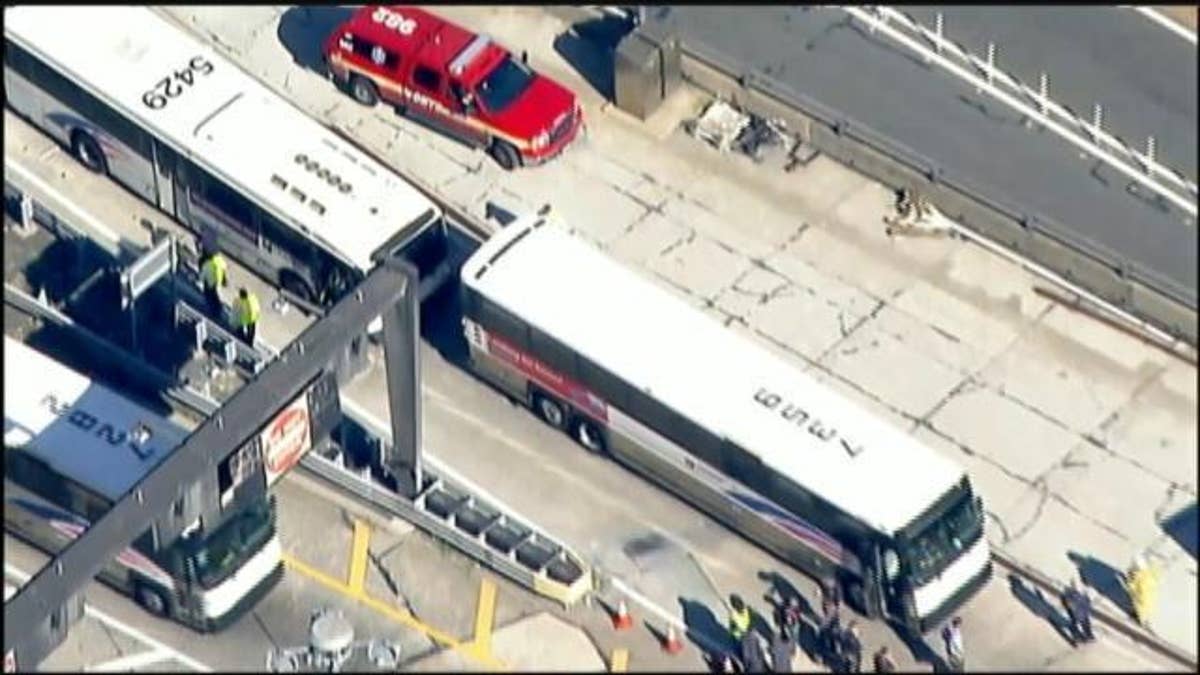 As many as 44 people were hurt after two New Jersey Transit buses headed to New York City's Port Authority Bus Terminal crashed in the Lincoln Tunnel.
The crash unfolded around 8:50 a.m. in the tunnel's center tube, Port Authority Police spokesman Joe Pentangelo said. Crews had to cut open the door of one bus.
Pentangelo said most of the injuries weren't considered life-threatening and the most serious was a broken jaw.
One bus, headed from Ridgefield, rear-ended a bus out of Fairview, NJ Transit spokeswoman Lisa Torbic said.
Both buses were removed by 10:25 a.m., but drivers heading into New York City faced major delays.
The Lincoln Tunnel travels under the Hudson River and connects Weehawken, New Jersey, with midtown Manhattan. The Port Authority says 42 million vehicles use the tunnel every year.
The Associated Press contributed to this report.