Montana hiker survives 2 attacks by the same bear, sheriff says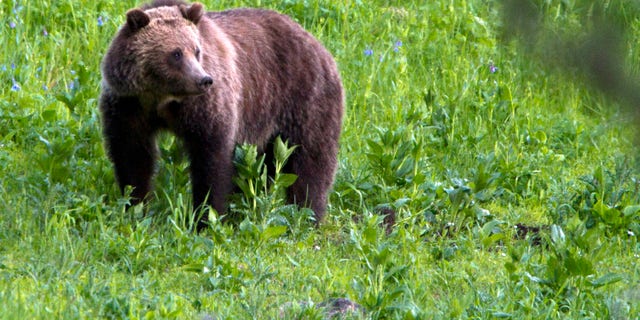 A hiker in Montana managed to survive a "Revenant"-style series of attacks -- apparently by the same bear -- and even drove himself to the hospital for treatment over the weekend, investigators said.
Todd Orr recorded video of himself after the mauling and posted it online. With gashes on his arms and blood streaming down his face, the 50-year-old survivor told the camera: "Yeah, life sucks in bear country... be safe out there."
Warning: Video is graphic!
The first attack unfolded Saturday morning not far from the man's home in Bozeman, Madison County Sheriff Roger Thompson confirmed. Orr said he unleashed bear spray and rolled into a ball to play dead as the bear chewed on him. He said it looked like a grizzly bear protecting two cubs.
The man headed back to the trailhead -- but was attacked again. After the second attack, the bear wandered away and the man escaped.
"It's like being struck by lightning twice in the same day; you don't get attacked by the same bear in one day," Thompson said. "I think he should go out and buy a lottery ticket now."
Bleeding all over, Orr drove himself 17 miles to the Madison Valley Medical Center in Ennis. He called the sheriff's office to report the attacks.

"He did everything he was supposed to do," said Thompson. "He got a small fracture in his left forearm when the bear jumped on him."
Despite the gruesome injuries, doctors say they expect Orr to survive.
The Montana Department of Fish, Wildlife and Parks will determine what will happen to the bear, the Montana Standard reported.
In the Oscar-winning 2015 movie "The Revenant," Leonardo DiCaprio's character barely survives a mauling by a bear in the 19th century American wilderness.
Bozeman is about 90 miles southeast of Helena.
The Associated Press contributed to this report.