Mississippi teacher, 30, accused of sex misconduct, still on the run, as teen boy 'love interest' returns home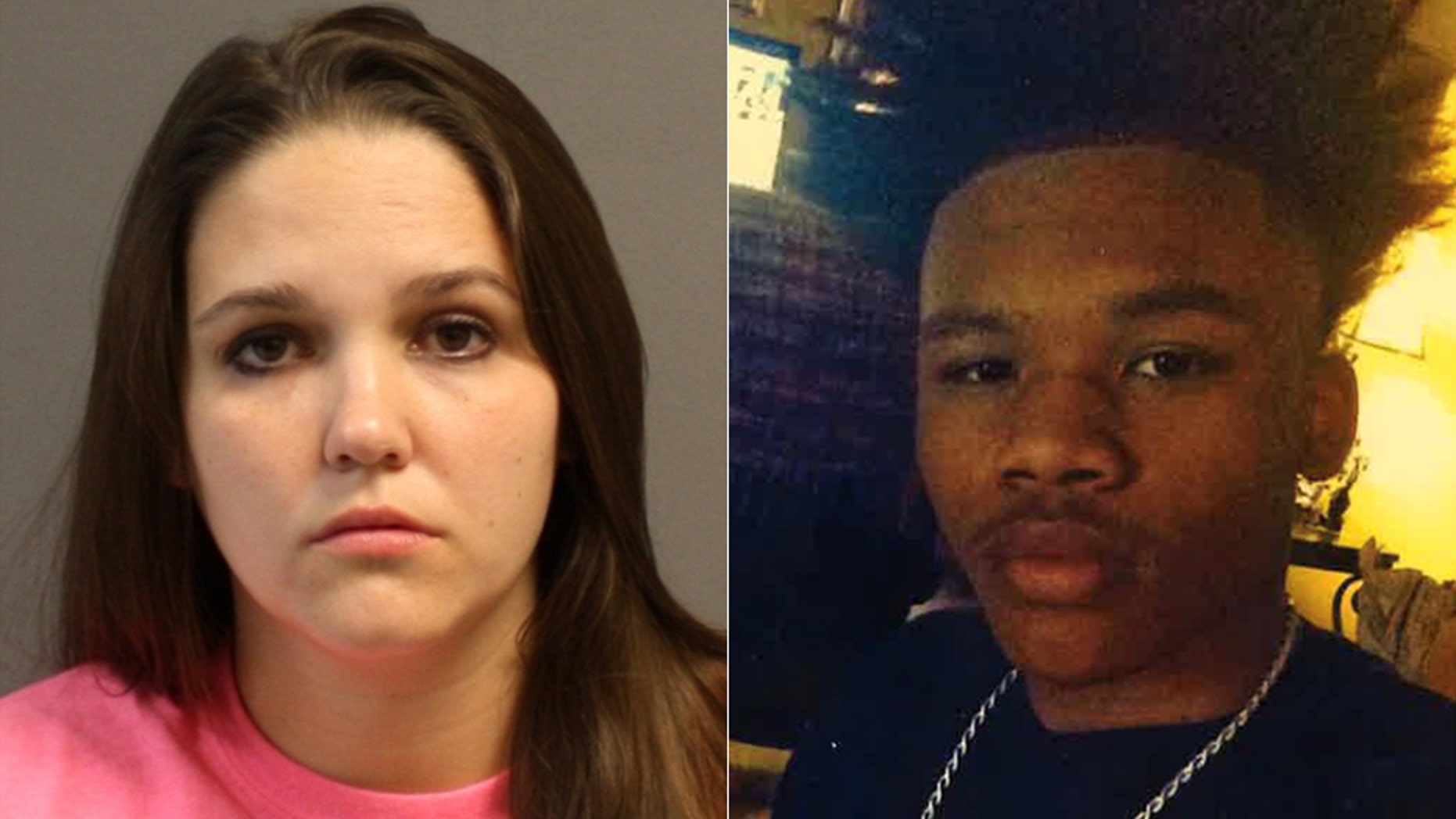 A Mississippi teen believed to have run off with a teacher accused of sexual misconduct has returned home to his parents, police say, while the teacher remains nowhere to be found.
Hattiesburg Police said Wednesday that Oscar O'Neal, who was reported missing by his mother on April 30, has returned home.
"There has still been no sign of Nicole Jackson, 30, a former school teacher he was believed to be with," the department posted on Twitter.
There is an active arrest warrant out for Jackson, who previously was arrested and charged with sexual battery by a person in a position of trust or authority.
Hattiesburg police had been investigating Jackson since mid-March after they received a tip alleging she was having an inappropriate relationship with a student, according to WDAM. She was taken to the Forrest County Jail on April 10 and later released on $10,000 bond.
O'Neal's mother, in an interview with the station, had said her son "feels like he's in love and I know he's not in love."
His father, Oscar O'Neal Jr., blasted Jackson for allegedly getting involved with his son.
"Why would you choose my child? I feel like my child was a target. She robbed him from being a youth and a child," he told WDAM.
The father also said his son "left a letter on the bed saying he was leaving and pretty much moving on with her.
"When I opened the door I found it on his bed surrounded with his pictures, he put all these pictures of him and his daddy," Lisa O'Neal told WDAM. "He wrote a good letter telling he loved us, we raised him right and it was nothing we did. It was his decision."
Jackson's husband of four years, meanwhile, said "the Nicole I know would never do this."
"When the truth comes out, and it will come out one way or the other, I believe justice will be served," Isaiah Jackson, who has had two children with Nicole, told WDAM.
Police previously have said Jackson could be driving a dark blue Chevy Impala with the Mississippi license plate FRA-4454.