Missing Uber, Lyft driver called 911 before disappearing in Los Angeles, family says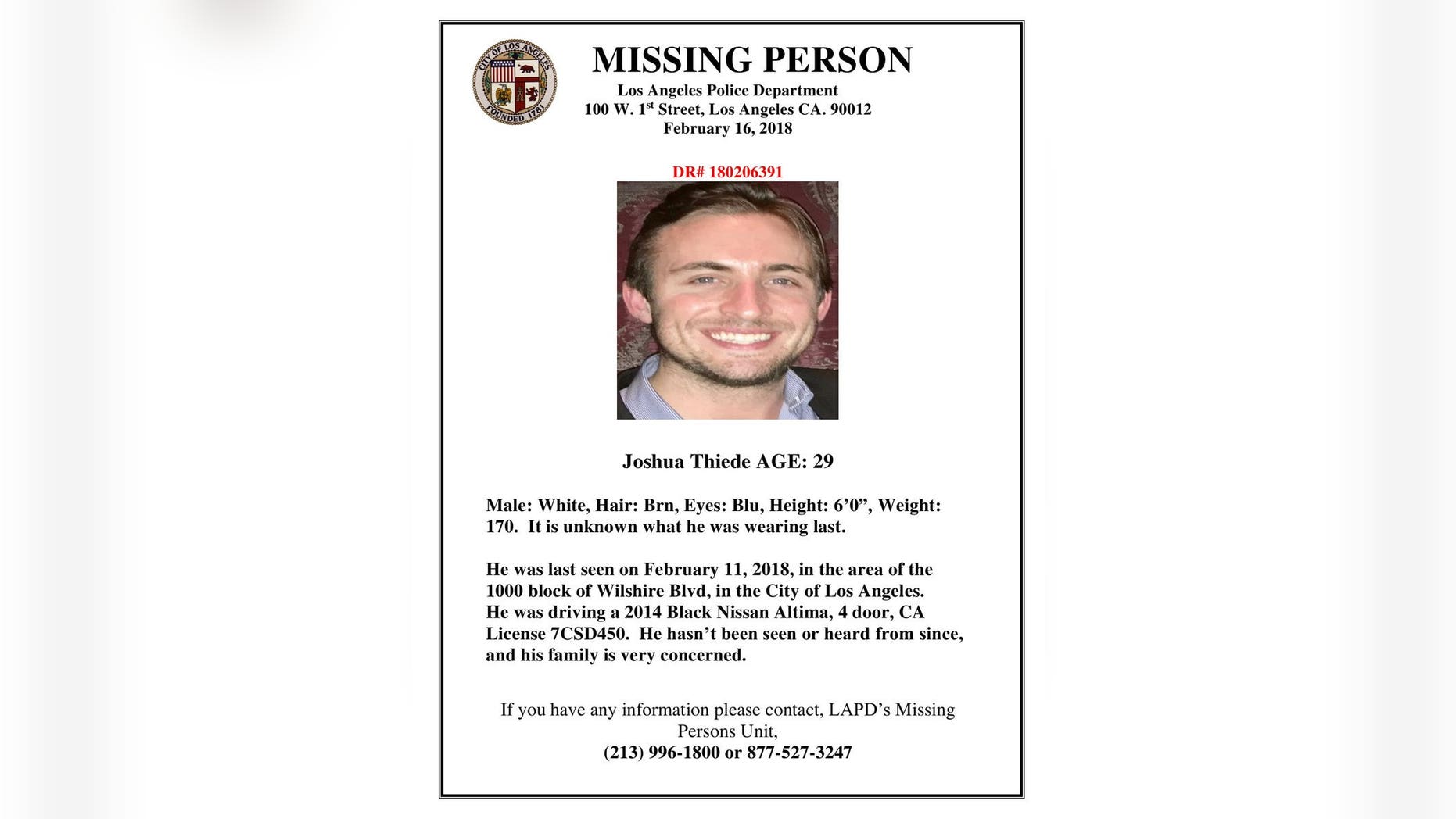 Police are searching for a missing Uber and Lyft driver who had called 911 the day after he was last seen in downtown Los Angeles, his family said.
Joshua Thiede, 29, was last seen driving out of his apartment garage on Feb. 11 while working as a driver for the ride-sharing app, Los Angeles police said. Janet Thiede, who described herself as Thiede's mother, told the Los Angeles Times phone records indicated her son called 911 on Feb. 12 at 2:32 p.m.
"I got frightened when I saw the 911 [call] and called police," she told the newspaper.
However, the 29-year-old hasn't been seen since then. Thiede's mother said it isn't like her son to disappear and not contact family and friends. She added that Thiede was living with two roommates in Los Angeles and was a driver for Uber and Lyft to earn extra money.
"We didn't talk long [on Feb. 11], and now I'm upset we didn't talk longer," the mother said. "Usually I hear from him almost every day."
Thiede's friend Yokeena Jamar told KTLA she believes the 29-year-old was last completing a ride for Lyft.
"His last trip for Uber was last Thursday. His last trip for Lyft was for 15 minutes on Sunday; that's why we're concerned," she said.
Thiede was described as being 6 feet tall and weighing 170 pounds. He was last seen driving a Black Nissan Altima 2014 with the license number 7CSD450.