Missing Florida woman's body found in pond, boyfriend arrested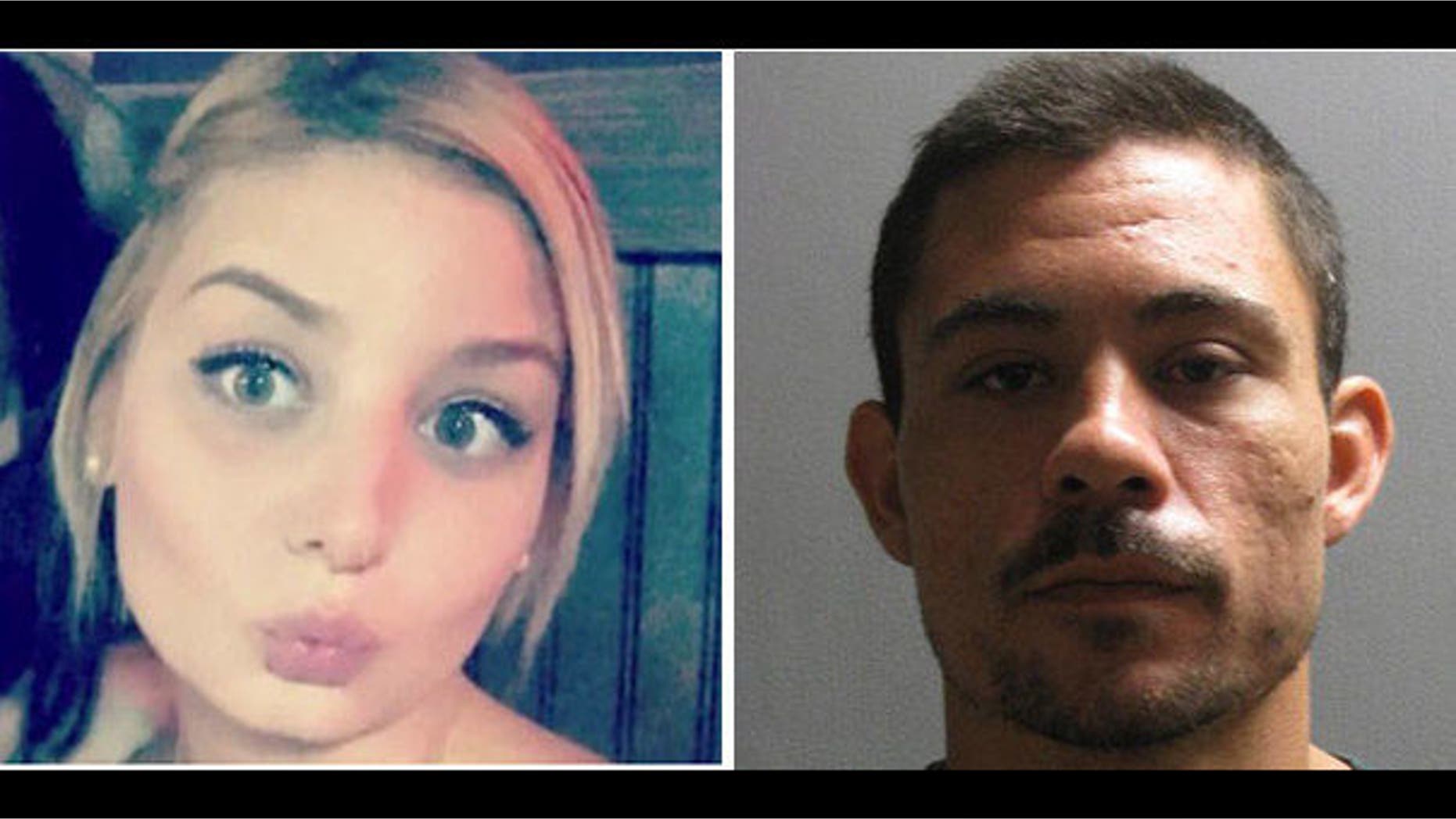 Florida police announced Sunday an arrest in the murder of a missing 21-year-old woman whose body was recovered from a pond.
Jacksonville deputies say Lee Rodarte, 28, killed Savannah Gold during a struggle in his car Wednesday. He led police to her body in the pond after confessing to the murder Saturday, the deputies said.
"My heart has burst. Z, my baby girl, is gone," Sherri Gold said on Facebook Sunday after her daughter's body was found.
The murder took place in the parking lot of the Bonefish Grill in Jacksonville where they both worked, Fox 30 Jacksonville reported.
Deputies said they had an off-and-on relationship, according to the station.
Police confronted Rodarte about Gold's whereabouts after viewing surveillance video showing Gold getting into Rodarte's car, the station reported.
"On video, it appeared a struggle took place in the car and the car was shaking and the door was opening and closing," Lt. Steve Gallaher of the Jacksonville Sheriff's Office said, according to WJXT-TV.
"Rodarte exits the car after a few minutes, walks over to her car, takes an object out of it and puts it in his," he said. "He then returns to her car and appears to puncture the front left front tire of her vehicle. He returned to his vehicle and after a few minutes he drove away and Savannah never exited the car."
Gold was reported missing when she didn't show up for the start of her shift at the restaurant at 5:30 p.m. Wednesday.
About 30 minutes later, her father got a strange text from her phone saying she had run away with a great guy and would call later, Fox 30 reported. The text included misspelled words.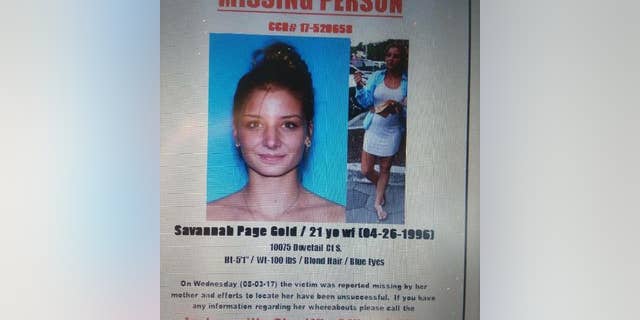 That was the moment her parents knew something was wrong, the station reported.
"He showed it to me and I immediately knew it wasn't her," Gold's mother said. "We text each other all day and every day, and this was not from my daughter. It was from someone else."
Rodarte was jailed after being charged with murder and tampering with evidence.
A cause of death was pending an autopsy Monday.