Missing 11-year-old starved to death in locked bedroom, Dallas police say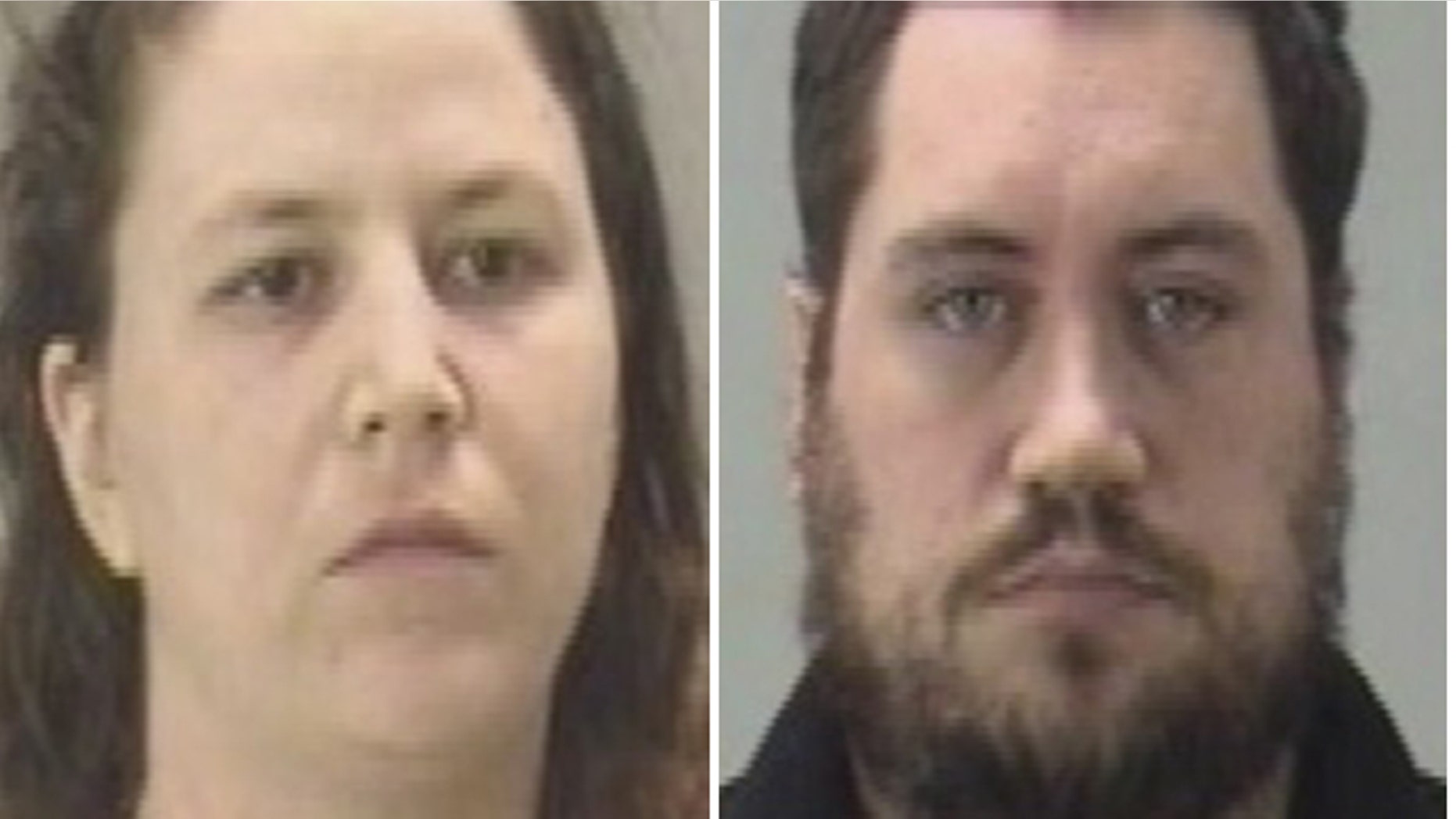 DALLAS – Police say a missing 11-year-old Dallas boy slowly starved to death after his parents locked him in his bedroom, feeding him just bread and water.
Police received a call on Friday from the grandfather of Johnathan Ramsey, who was concerned about his grandson because he had not seen him for at least nine months and possibly as long as a year, myFOXdfw.com reported.
During interviews with the child's father and stepmother, police received conflicting accounts of what happened to the boy.
The questioning led police to believe the child had died and search teams on Saturday began looking for his remains in a large field.
The father, 34-year-old Aaron Ramsey, and the stepmother, 31-year-old Elizabeth Ramsey, were arrested and charged with first-degree felony charges of injury to a child. They remained in custody Sunday, with bail set at $500,000 each.
Police records reveal that in the last few months of Johnathan's life he was locked in his bedroom and fed "military rations" -- bread, water and occasionally milk -- as punishment for bad behavior, The Dallas Morning News reported.
Aaron Ramsey, who once served in the military, told police that his son had begun acting in a violent manner early last year, including punching his stepmother in the stomach, causing her to have a miscarriage.
After that incident he hit the child and locked him in his bedroom, where he remained until his death, slowly withering from 90 pounds to about 60 pounds between March and August last year.
Elizabeth Ramsey described the boy as "looking like one of those kids you see on commercials from Africa," in interviews with police. She described him "as being really thin and explained that he was unable to walk at times due to loss of strength."
Aaron Ramsay said sometime in August last year he found the boy unresponsive on the floor of his bedroom and, after washing his body, placed him in a sleeping bag before dumping the body in a storm shelter of a vacant house nearby.
Later he dumped the boy's body in a wooded area -- leading to the search Saturday, which was called off about 5:00pm local time without anything being found.
Johnathan's biological mother lives in New Mexico. Police said she was notified by detectives about the search for her son and that she, too, had trouble getting straight answers from the boy's father about where he was.
"Whenever she contacted the father, he would give a reason of where the child was," Deputy Chief Sherryl Scott told myFOXdfw.com.