Minnesota crews rescue around 200 people stranded on large ice chunk on lake
The ice broke free in the Upper Red Lake in northern Minnesota, prompting multiple agencies to respond
Minnesota first responders on Monday rescued around 200 people trapped on a large chunk of ice that broke free on a lake popular for ice fishing.
The Beltrami County Sheriff's Office said the ice chunk broke free in the Upper Red lake, almost 300 miles north of Minneapolis. They received a call around 11:35 a.m. from a fisherman saying a large chunk of ice broke away from the main shoreline.
When authorities responded, they saw the ice with up to 30 yards of open water stranding the fisherman, the sheriff's office said. Several other agencies also responded.
MINNESOTA DRIVER LINKED TO PROTESTER'S DEATH IS SET TO STAND TRIAL IN MARCH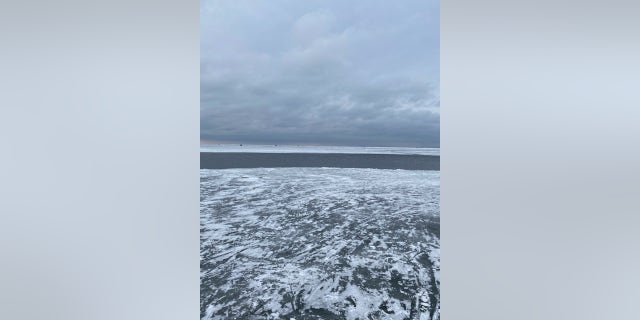 "After assessing the extent of the open water with visual and drone operations, a narrow spot of the separation was found and a temporary bridge was deployed to evacuate the stranded fishermen," Beltrami County Sheriff Chief Deputy Jarrett Walton said in a statement.
A staff member at Northwoods Fish House, which works at the lake, said there were around 200 people stranded in a video on Facebook Live.
"Our ice is shifting still. It's moving," he said.
Authorities also urged anyone else on the ice to evacuate to JR's Corner Access, which offers ice house rentals and fish cleaning. The business posted an image on Facebook showing a small bridge being used to get people across the ice sheet.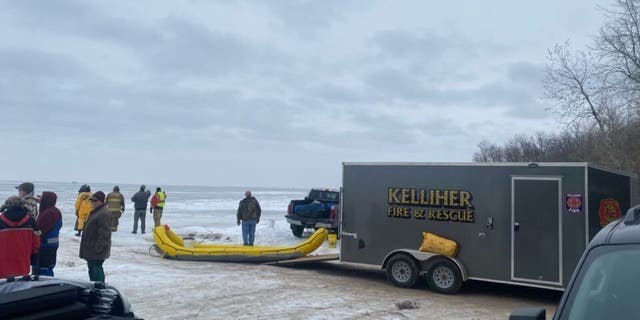 Authorities used airboats, ATVs, drones and other measures to aid the rescue. By 2:37 p.m. local time, all those on the ice had been evacuated.
"The Beltrami County Sheriff's Office reminds those who are thinking of heading on the ice that early season ice is very unpredictable," Walton said. "Extreme caution should be used when heading on the ice and to check the thickness frequently to ensure an adequate amount of ice."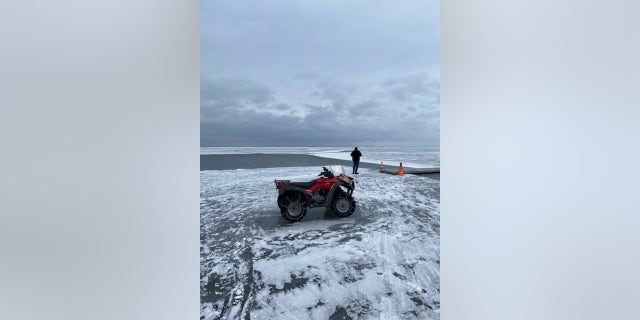 CLICK HERE TO GET THE FOX NEWS APP
Upper Red Lake is located near the Red Lake Reservation. Temperatures there were around 35 degrees Fahrenheit on Monday afternoon.