Michigan teens accused in rock tossing death threw objects from overpass before, cops say
Five Michigan teenagers accused of killing a construction worker after they threw a rock from a highway overpass that crashed through his windshield had allegedly hurled objects from overpasses before.
The teenagers, identified as Kyler Anger, 17, Mark Sekelsky, 16, Mikadyn Payne, 16, Trevor Gray, 15, and Alexander Miller, 15, were all charged with second-degree murder in the death of Ken White, 32.
White, of Mount Morris, was killed on Oct. 18 after a six-pound rock broke through the windshield of his friend's car on I-75 in Genesee County's Vienna Township. White was sitting in the passenger seat. Police said at least 20 rocks were found on I-75, which had damaged other cars.
TEENS ACCUSED OF TOSSING ROCKS FROM OVERPASS, KILLING CONSTRUCTION WORKER
After the teenagers threw the rocks, they reportedly went to a local McDonald's.
Genesee County Sheriff Robert Pickell told People he believed the teens had thrown items from overpasses multiple times before.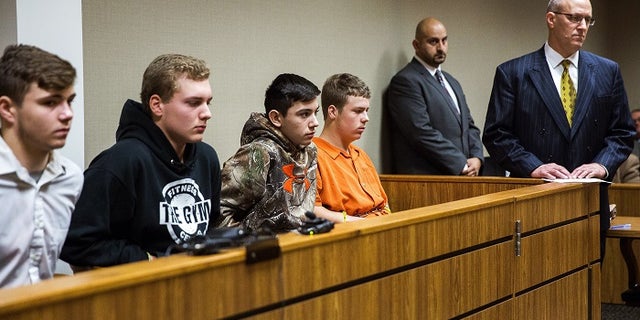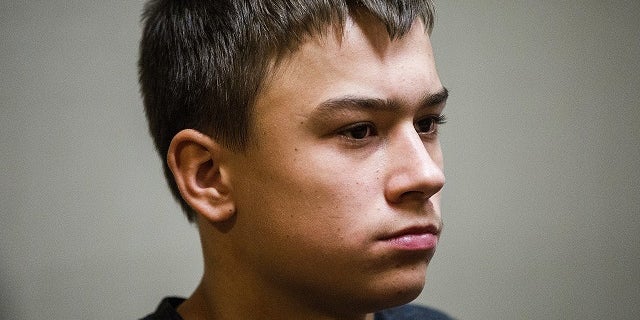 "There's a continuing behavior," Pickell said. "These [aren't] pranks. They're deliberate, intentional actions that knowingly could hurt people."
Pickell said in various incidents the teens allegedly chucked a tire, chair and shopping cart from highway overpasses.
MICHIGAN TEENS DENIED BOND IN DEATH LINKED TO ROCK THROWING OFF OVERPASS
"In the last 30 days there were a number of incidents on all of the [local] overpasses and one in Saginaw, which happened within the last 10 days," Pickell said.
The teenagers also face charges of conspiracy and property destruction. They were all charged as adults and Anger was accused of throwing the rock that hit the van transporting White. Anger was being held in jail while the others are in juvenile detention. On Tuesday, a judge declined to set a bond and release the teenagers.
White's father, Kenny, told The Associated Press he believed no punishment was enough for the young men.
"I can't give them enough punishment," Kenny White said. "Even if they spend 30 years in prison, they get to wake up every single day. They still get phone calls from their parents. They still get visitors. My son don't get none of that no more."
The Associated Press contributed to this report.