Michigan teen misses bus, gets shot at after asking for directions
A Michigan teenager said he was almost killed Thursday after he knocked on a homeowner's door asking for directions after he missed the bus.
Brennan Walker, 14, woke up late Thursday morning and missed his bus to Rochester High School. The teen, without a phone after his mother took it away, decided to knock on a person's door in Rochester Hills for help, FOX 2 Detroit reported.
"I got to the house, and I knocked on the lady's door. Then she started yelling at me and she was like, 'Why are you trying to break into my house?' I was trying to explain to her that I was trying to get directions to Rochester High. And she kept yelling at me. Then the guy came downstairs, and he grabbed the gun, I saw it and started to run. And that's when I heard the gunshot," Walker told FOX 2 Detroit.
Walker said the man missed the shot and then the teen hid and cried. The teen said he is glad he didn't become a statistic.
LAWSUIT ALLEGES MICHIGAN ILLEGALY OBTAINS NEWBORNS' BLOOD
"My mom says that black boys get shot because sometimes they don't look their age, and I don't look my age. I'm 14, but I don't look 14. I'm kind of happy that, like, I didn't become a statistic," he said.
Following the incident, Jeffrey Zeigler, 53, the homeowner, was taken into custody and charged with "assault with intent to murder; and felony firearms." He posted the $50,000 bond and was ordered not to go within 10 miles of Walker which means he cannot return home until the case is over.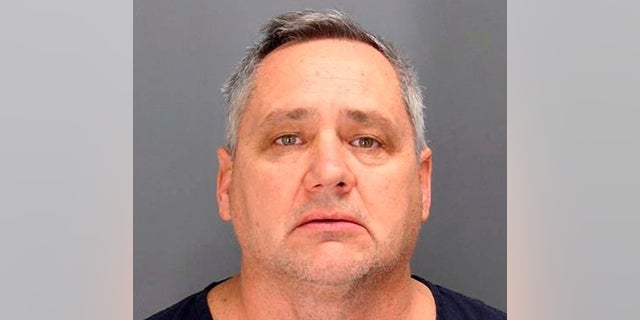 The media outlet reported Zeigler was arrested in 2004 after shooting at a car in a road rage dispute on a Michigan highway. He pleaded guilty to a misdemeanor and was sentenced to one year of probation.
"We are going to ask for every charge permissible for this guy, who stepped up and fired a shotgun because someone knocked on his door," Oakland County Sheriff Michael Bouchard said. "I feel terrible for the young man. I feel terrible for the mom and the anxiety that they had to go through."
Walker's mother said investigators showed her a recording of the encounter captured by the home's doorbell monitor.
ENGLER: MICHIGAN STATE REGRETS RESPONSE TO RAPE LAWSUIT
"After watching the video and hearing the wife say 'Why did these people choose my house?' I knew it was racially motivated," Lisa Wright told WXYZ-TV. "I don't know what other 'these people' she could possibly have been talking about. He was by himself."
Authorities have not released the surveillance tape.
Lisa Wright said she was at work when received the call about her son. Her husband is currently deployed in Syria.
Wright said people in the neighborhood shouldn't be afraid of a child, "let alone a skin tone."
"We should not have to live in a society where we have to fend for ourselves. If I have a question, I should be able to turn to my village and knock on a door and ask a question. I shouldn't be fearful of a child, let alone a skin tone," she added. "This is a decent neighborhood. If anything -- why would I knock on your door to rob you?"
The Associated Press contributed to this report.