Michigan fire department receives hundreds of donated pet oxygen masks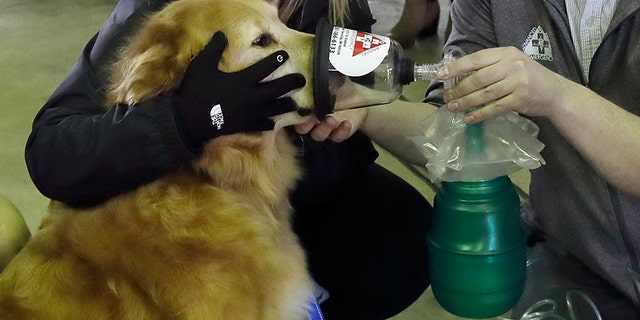 NEWYou can now listen to Fox News articles!
A reported donation of more than 800 pet oxygen masks will help the Detroit Fire Department save beloved pets in the event of an emergency.
With the help of donations from local businesses and organizations, the Detroit Public Safety Foundation was able to give 278 pet oxygen mask kits, which include more than 800 masks, to the department, Fox 2 Detroit reported Thursday. The foundation helps to facilitate donations from the community on behalf of the city's police and fire departments.
ANIMAL SHELTERS REQUEST ARMCHAIRS FOR HOMELESS DOGS AFTER VIDEO GOES VIRAL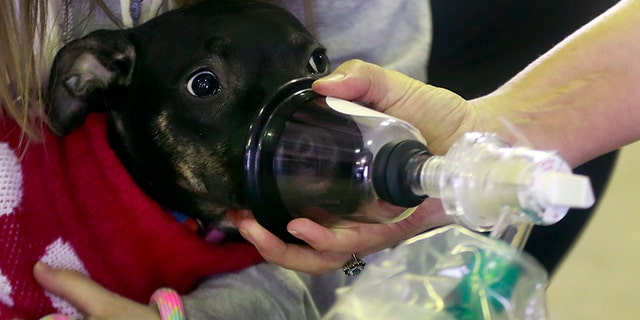 The spur of donations followed a house fire in January, from which responders rescued 15 of the 17 dogs inside, the outlet said. After the event, the department reportedly noted their limited supply of the specialty equipment needed when rescuing the animals.
The contributions were announced by Patti Kukula, who leads the Detroit Public Safety Foundation. In a Facebook post, the foundation thanked those involved for their "donations and dedication to keeping our pets safe."
CHOKING PUPPY SAVED BY EMERGENCY RESPONDERS IN DRAMATIC VIDEO
"DFD now has enough kits for every piece of fire apparatus to be outfitted with this specialty equipment," the post said. "When responding to fires, DFD is always mindful of pets and does everything possible to save animals trapped in fires."
The Associated Press contributed to this report.