Michigan family of 5 killed in wrong-way crash in Kentucky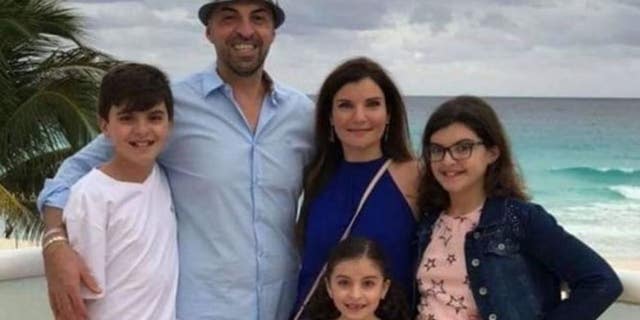 Five family members from Michigan were killed early Sunday after a suspected drunken driver heading the wrong way on Interstate 75 in Kentucky struck their vehicle, authorities said.
The southbound pickup truck driver drove into the northbound lanes struck the family's SUV at around 2:30 a.m. in Lexington, Lexington police said. The SUV caught fire and all five occupants of that vehicle died, along with the pickup truck's driver.
"I thought I was seeing something, honestly," Kenneth DeGraaf, a witness who saw the pickup truck driving toward him prior to the fiery wreck, told WLEX-TV. "He was in the center lane. I was in the center lane. I had to merge out of the way at the last second to get to the right lane. I mean, he was flying. Absolutely flying."
CLICK HERE TO GET THE FOX NEWS APP
The family from Northville, Mich., was returning from a vacation in Florida, the Fayette County coroner's office said. The coroner identified the family members as Issam Abbas, 42 and Rima Abbas, 38, along with their children, a boy Ali Abbas, 14; and girls Isabella Abbas, 13, and Giselle Abbas, 7. The family had initially delayed their trip because of a death in the family, according to the Detroit Free Press.
Habib Abbas of Dearborn, who identified himself as a cousin of the father, told The Detroit News he didn't believe news of the crash at first and went about his day as if nothing had happened.
"I thought it was a rumor or something and then saw it again and called his sister. She and the family are even more in denial," he told the newspaper.
The coroner's office identified the pickup truck driver as Joey Lee Bailey, 41, of Georgetown. Authorities believe Bailey was driving under the influence and toxicology tests were planned.
Lexington police were asking the public for help in their investigation.
The Associated Press contributed to this report.