Messy dispute over fishing tournament's $2.8M top prize hooks federal judge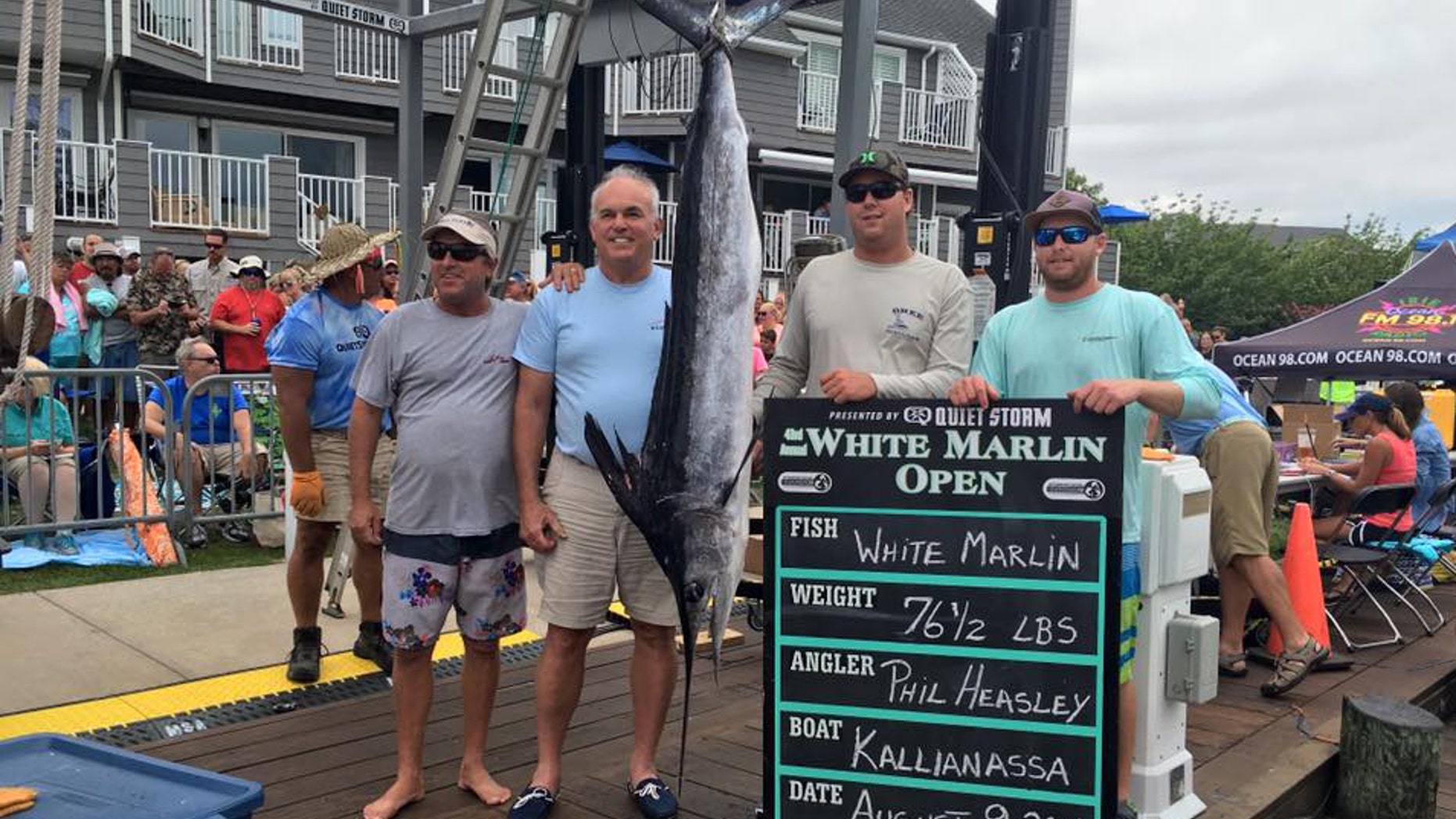 A messy controversy over the $2.8 million top prize in "the world's largest billfish tournament" has turned into a federal case, according to a report Saturday.
The Baltimore Sun reports the dispute arose after a Florida angler caught the winning 76.5-pound white marlin in the White Marlin Open in August. Organizers said Phil Heasley lied about the big catch and then flunked two lie-detector tests.
The Sun reports that organizers now want a federal judge to disqualify Heasley so they can redistribute the $2.8 million to the also-rans. Heasley hasn't seen a dime yet and wants the judge to rule in his favor.
Big fishing tournaments like the White Marlin Open, which is held off Ocean City, Maryland, use polygraphs to prevent cheating.
"There's no policeman out in the ocean," White Marlin Open president Jim Motsko told the Sun. To keep it from being a "free-for-all, we learned real quick, you got to have rules and stick with them."
The complaint against Heasley says he altered the time he caught the fish on paperwork from 8:15 a.m. to 9:05 a.m.
The tournament has a rule that doesn't allow fish to be caught before 8:30 a.m.
The Sun reported that Heasley has denied breaking any rules and questions the validity of the lie detector tests.
His lawyer wrote that the time the fish was caught was changed to "reflect the correct time."
Motsko has been holding the White Marlin Open since 1974.