McLeod: Air Force History Marked by Innovation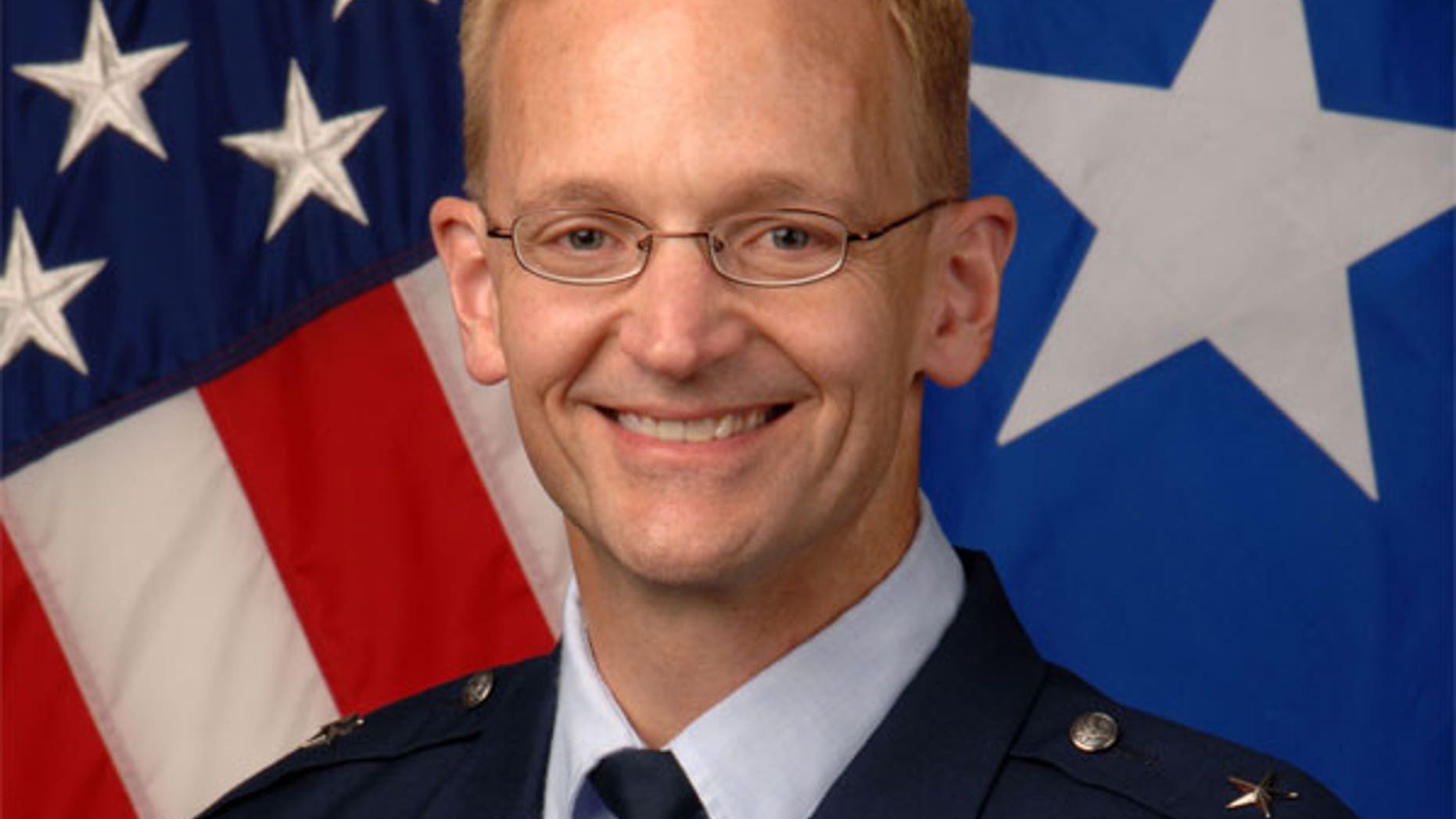 WASHINGTON -- The history of the Air Force is one of finding new ways to solve problems old and new, DLA Energy Commander Air Force Brig. Gen. Mark McLeod said Sept. 9 at the McNamara Headquarters Complex during a celebration of the service's 67th birthday.
"The Air Force story is a story of innovation, because Airmen have long stood for pioneering, innovative ways to solve problems," McLeod said. "Generations of warriors have thought about how to bore through fortifications. Airmen in this last century thought about going over fortifications. Those are the kinds of ideas that an 'air thought' brings to a joint fight."
The Air Force was established by the National Security Act on Sept. 18, 1947, but its history traces back through the service's time as a part of the Army to 1909. McLeod said that today's Air Force still traces its lineage to the Army's first purchase of an aircraft in 1909.
"Originally, there were 18 flying wings established. Five of those were done away with in the '30s and '40s, and 13 remained," he said. "You can still see the remnants of all 13 of those wings in the Air Force today, from the 1st Fighter Wing at Langley [Air Force Base, Virginia] at the top of that list, all the way to the 18th Fighter Wing at Kadena [Air Base, Japan]."
The Air Force has always relied on technology, and that will not change in the future, McLeod said. He compared the challenges facing the service to those facing industry leaders like Apple, where innovation quickly makes today's triumph yesterday's news.
"What is unique to the Air Force is this reliance on technology that we have. It has been the heart of our values for a long time," he said. "This technological cycle that we are on in industry is the same thing that challenges Air Force leaders. How do we stay ahead of that technological edge?"
McLeod was introduced by DLA Vice Director Ted Case, who said he was honored to participate despite being "a Navy submariner." Case detailed the service's recent history and emphasized its importance in joint warfighting.
"Every one of you sitting here today wearing Air Force blue, carrying an Air Force retired ID card, or folks who simply provide service to our Airmen, is part of our Air Force's history, and we appreciate what you do every day," he said.
McLeod said the Air Force's value has been proven again and again.
"Without air power, you lose. That will be more and more the case as we go forward and challenges come up," he said. "Here's to our next 67 years in the Air Force. It's a bright future."
Following McLeod's remarks, he and Case joined the oldest and youngest Airmen in attendance - Lt. Col. David Watson, with the Defense Threat Reduction Agency, and Staff Sgt. Talvin Hayes, with the Air Force Petroleum Agency - to cut the service's birthday cake.
Music for the ceremony was provided by the Military District of Washington U.S. Air Force Brass Quintet, and the colors were presented by the MDW U.S. Air Force Honor Guard Color Team.