A Seattle man was tased and robbed outside a house over the weekend when two masked suspects approached him from behind with what appeared to be guns, home surveillance video shows.
The robbery happened around 4:40 p.m. Saturday in the Beacon Hill neighborhood. It is the latest in more than a dozen recent armed robberies in south Seattle targeting older Asian people. Police stated that the incidents are not being treated as hate crimes because they believe the victims were targeted because of their age, not race.
Video of the weekend incident shows the victim, who appears to be of Asian descent, ringing the doorbell of a home when two masked individuals run up to him from behind and demand his belongings, according to the video.
"Take that wallet out right now. Everything you got," one of the masked suspects says while pointing what appears to be a handgun at the victim.
MAN CONVICTED OF MURDERING GRANDPARENTS IN PLOT TO BLOW UP THEIR HOME, START COMMUNE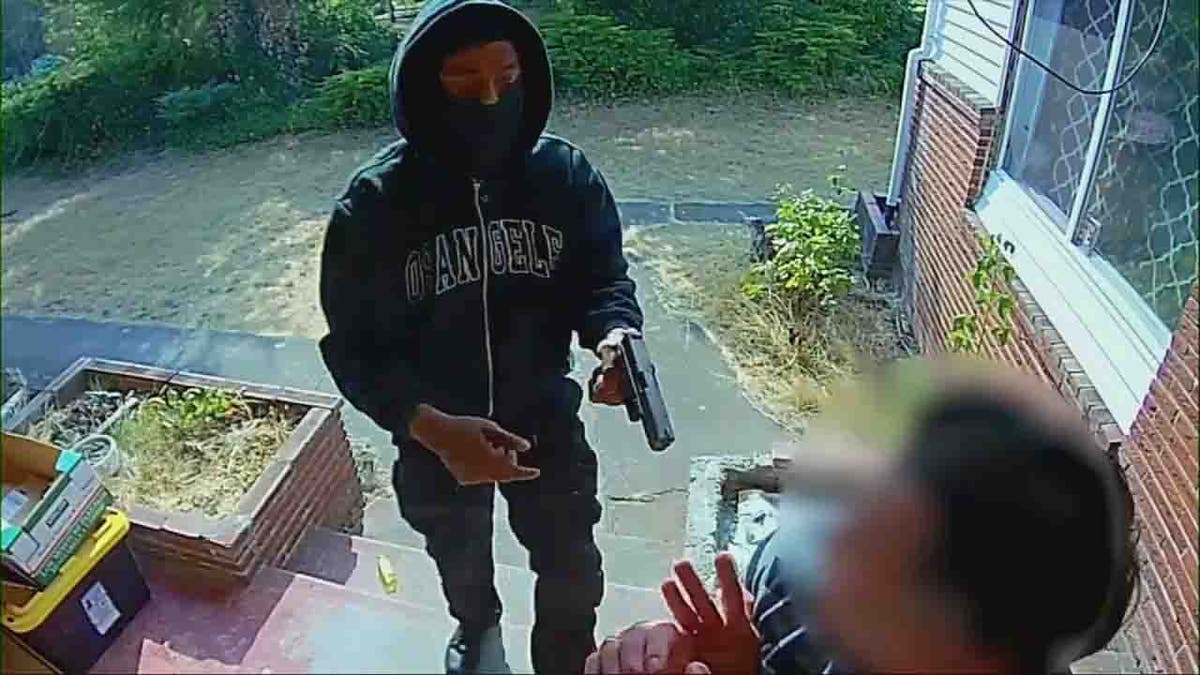 The man appears confused and doesn't immediately comply with their demands. Police said there was a language barrier between the suspects and victim.
The second masked suspect immediately fires a taser at the victim, and the resulting shock makes the victim collapse to the ground.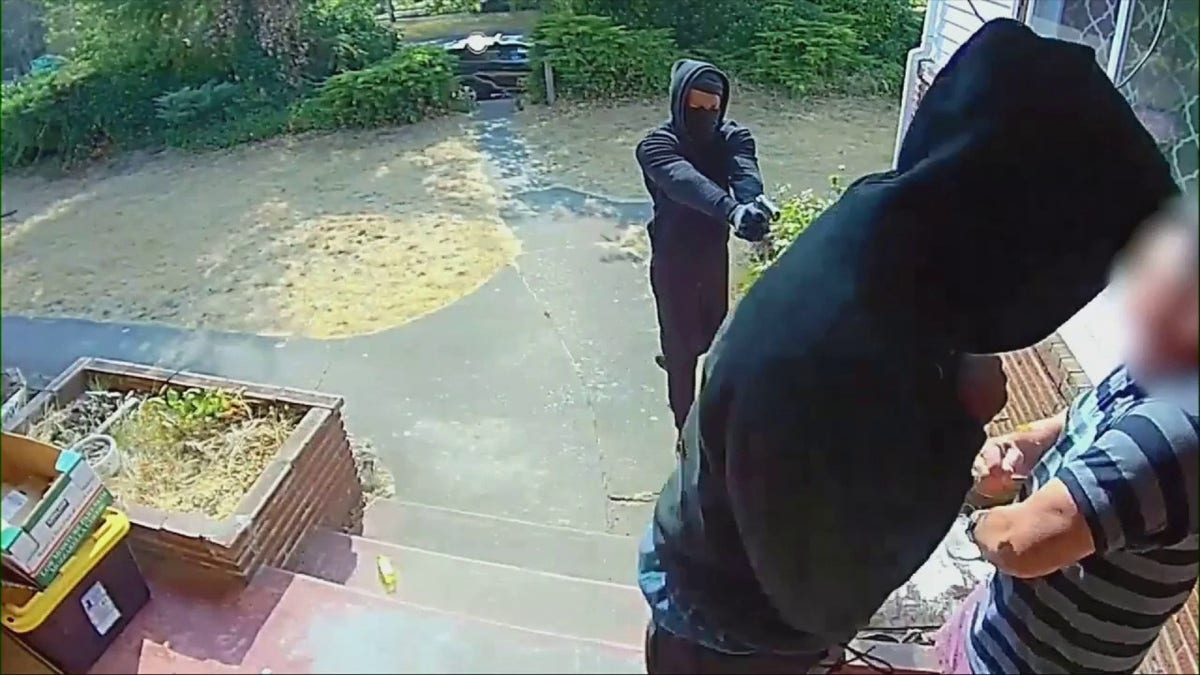 As the two suspects rifle through the victim's pockets and struggle to remove the rings from his fingers, one suspect turns away the home surveillance camera that is pointed in their direction.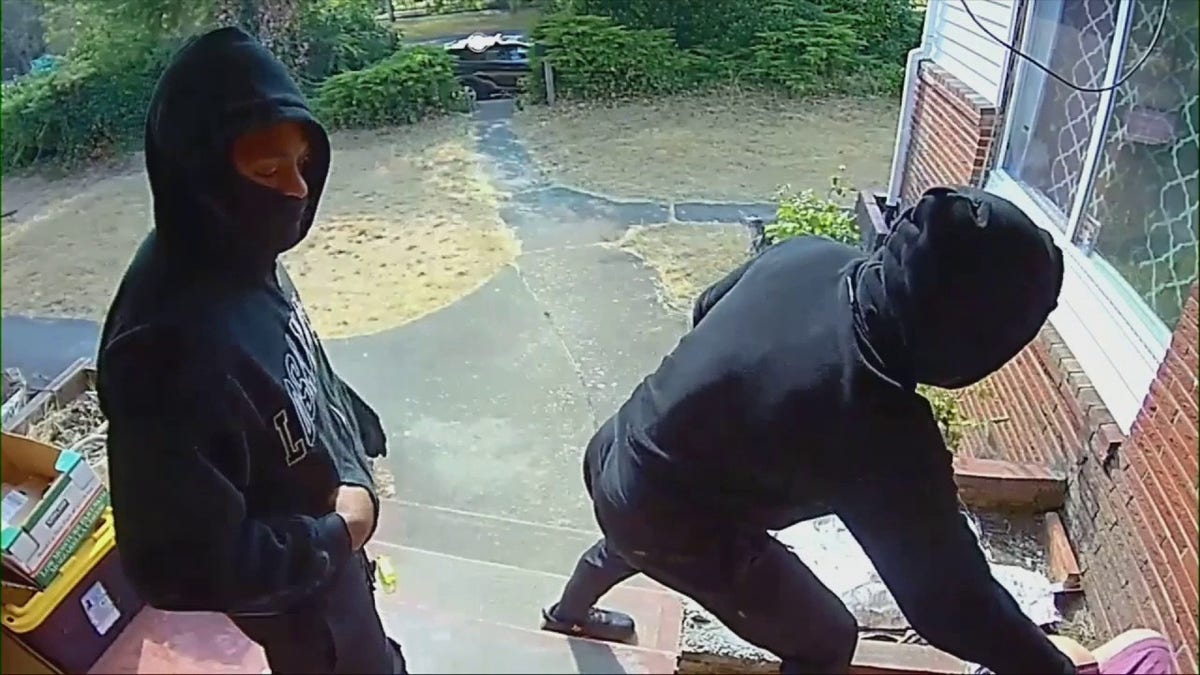 The suspects then flee the porch. The victim is heard breathing heavily before he gets up on his own and walks down the path away from the home.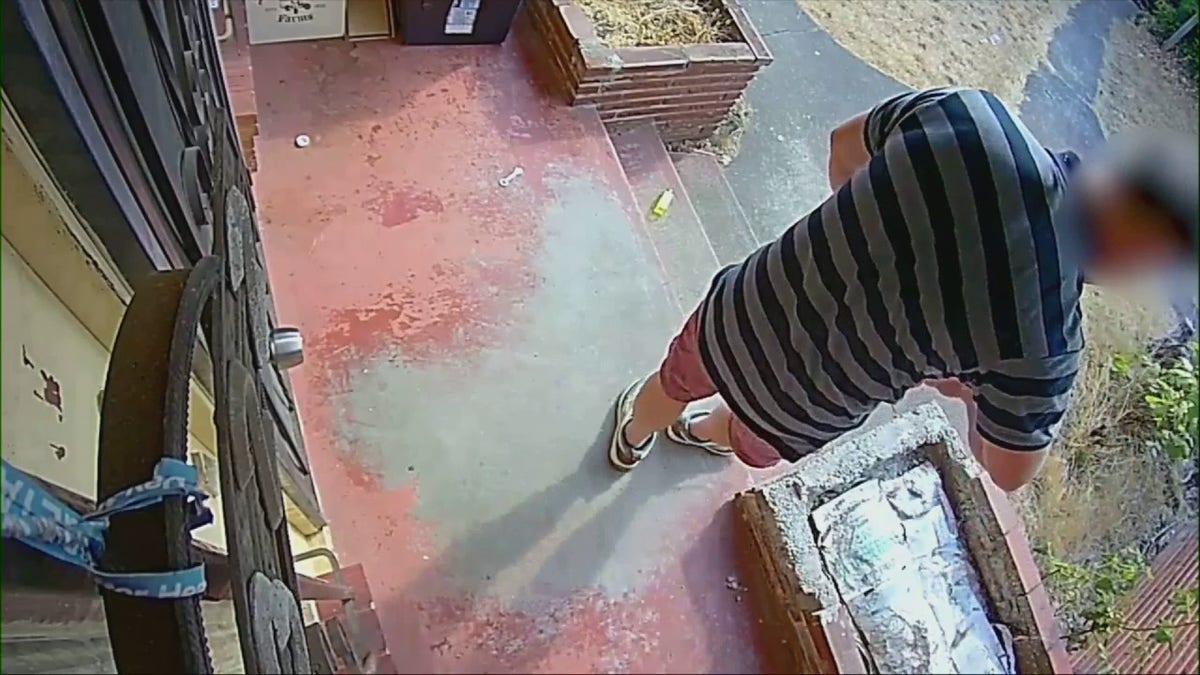 Seattle Police told Fox News Digital that the investigation is ongoing.
DC POLICE ARREST TEEN ACCUSED OF COMMITTING 10 ARMED CARJACKINGS, ROBBERIES IN OVERNIGHT CRIME SPREE
During the robbery, the suspects continued to deploy shocks from the taser to keep the victim subdued longer, FOX13 Seattle reported, citing police. The suspects stole the man's wallet, gold necklace, car keys and his iPhone.
Following the release of the disturbing video, police said they are investigating a trend of masked teenagers targeting community members of Asian descent, saying there is a group of between three and seven Black male teens they believe to be involved.
It was unclear whether the suspected group was responsible for the recent robbery.