Maryland 6th-grader collects 3,000 cases of drinking water for Puerto Rico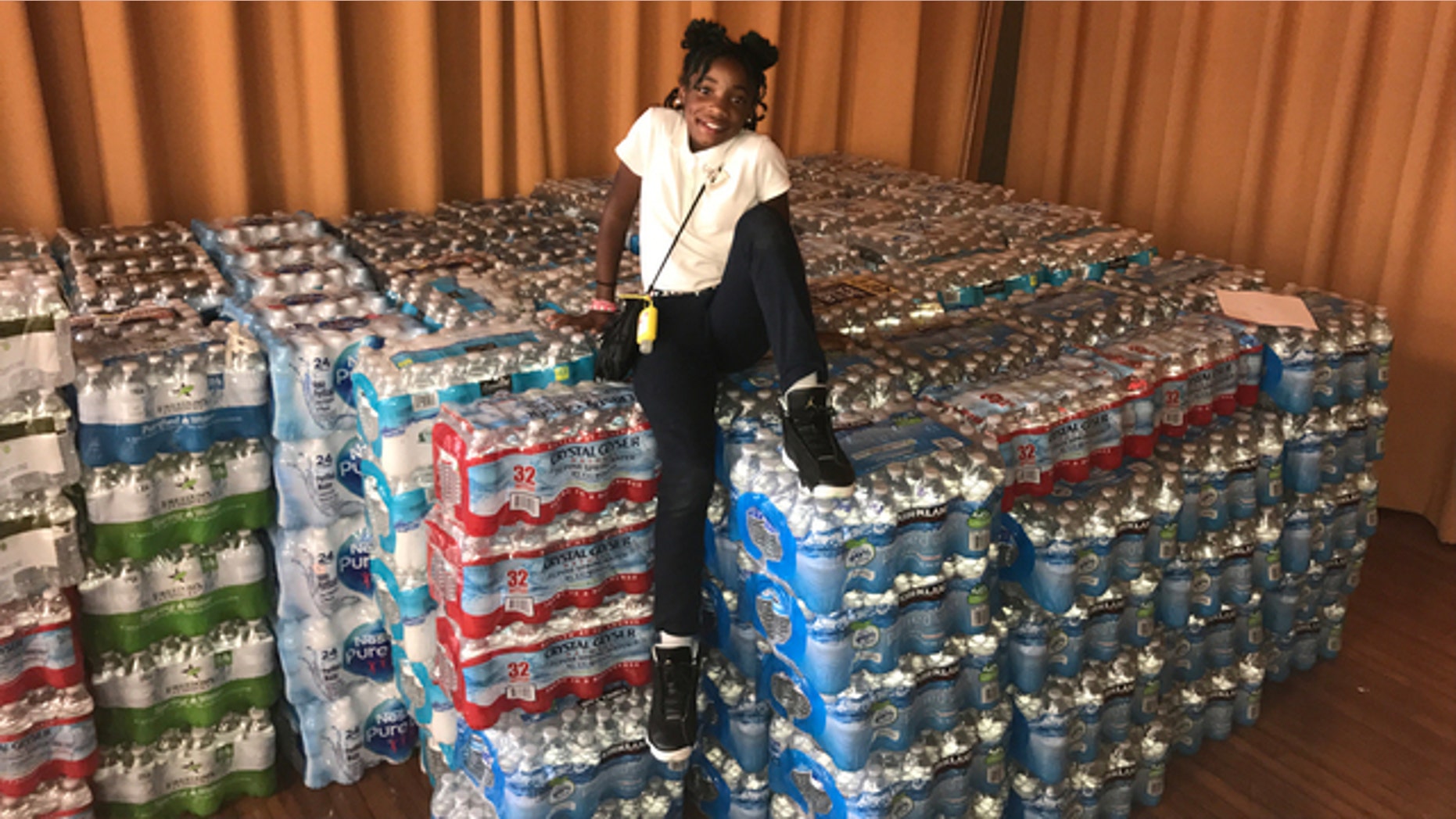 A young girl in Maryland wanted to help those in Puerto Rico impacted by two devastating hurricanes this summer – so she came up with a plan.
Dashai Morton started a community initiative and decided to forego all her birthday gifts to help the hurricane victims on the Caribbean island.
"I just did this because I wanted to help other people," Dashai said. "They don't have enough food and water."
Dashai's goal was to donate 500 cases of drinking water to those still suffering in Puerto Rico. Using the name #ProjectGiveBack, she reached out to her community for their support.
By her 12th birthday, on Oct. 10, Dashai had already collected 460 cases of water. In order to reach her original goal of 500, Dashai used her birthday money to purchase the remaining 40 cases.
But her charitable spirit didn't end there. Donations to #ProjectGiveBack kept pouring in.
WHAT PUERTO RICO IS DOING TO GET THE POWER BACK AFTER THE STORM
With the help of fellow students and other community members, Dashai raised enough money to buy 3,000 cases of water bottles, non-perishable food items, baby formula, and toiletries.
"I went over my goal," Dashai said. "People were just bringing in [donations.] I guess they think I did a great job by trying to help other people who don't have water and food."
On Friday morning, students and faculty of North Forestville Elementary came in on a school holiday to load 3,000 cases of drinking water and other donations into a moving truck, FOX 5 reported.
The supplies will be taken to American Black Cross' warehouse in Dallas, Texas and later shipped to Aguadilla, Puerto Rico. American Black Cross is a new disaster relief aid group formed after Hurricane Harvey.
Each case of water will feature a small photo of Dashai, thanking her for her kind heart and selfless actions.