Marine Says He Faces Termination for Refusing to Pay Teacher's Union Fee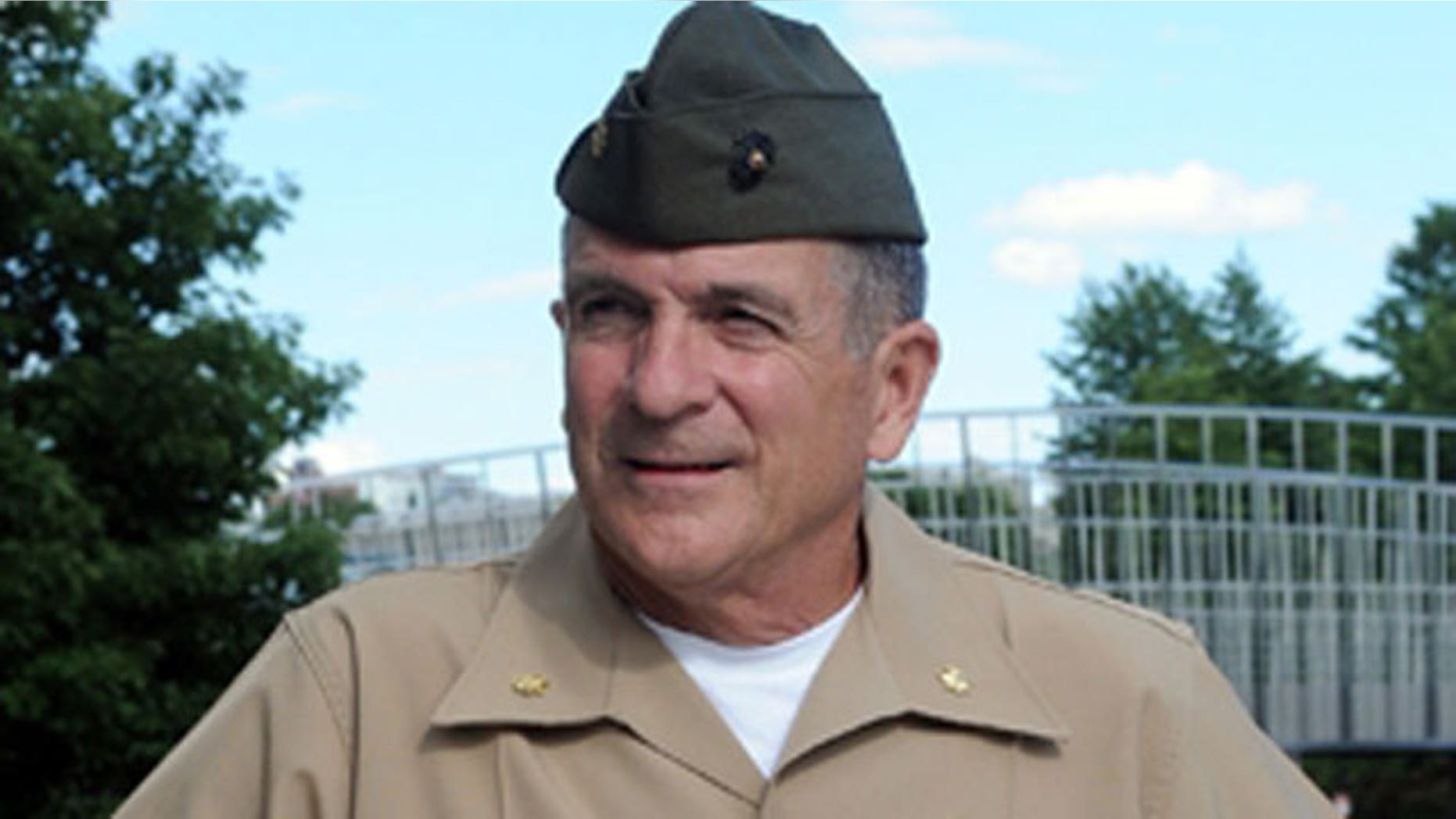 A retired U.S. Marine who runs a Massachusetts high school's ROTC program says he faces termination if he doesn't pay a $500 union fee by next week, a levy he refuses to pay because he already receives medical and dental benefits from the military.
Maj. Stephen Godin, senior naval science instructor at the Naval Junior ROTC Unit at North High School in Worcester, Mass., told FoxNews.com he has been teaching for the Educational Association for Worcester for 15 years -- including 14 at North High School -- without having to join the union or pay an "agency fee" toward the cost of collective bargaining.
"I just want to save my job here," the 58-year-old father of two said. "I've been doing this for 15 years. Nobody has ever told me to join the union or be terminated."
Godin, who earns roughly $75,000 a year, said he has asked for arbitration no fewer than five times, but has not received a response from the teacher's union. He said he received a letter last month from Worcester Public School officials indicating he will be fired on June 15 if he fails to pay the agency fee.
"It's really nothing," Godin said of the amount. "It's the principal of the matter. I think they're trying to extort money from me. They do nothing for me."
Several messages seeking comment from officials at Education Association of Worcester and North High School, including Principal Matthew Morse, were not returned on Tuesday.
In a statement to FoxNews.com, Dr. Melinda Boone, superintendent of Worcester Public Schools, said she had not issued "any official position statement" to Godin or the union.
"I've asked our legal counsel to research my responsibility and obligations as superintendent in this matter," Boone said in a statement.
An official with the Massachusetts Teachers Association said state law requires public employees -- including teachers at public schools -- to join unions as a condition of employment or to pay an agency fee.
But Godin says he should be exempt from the law since he receives military benefits, including medical and dental insurance.
"So that's nothing to do with Worcester there," he said. "Neither the union nor the Worcester Public Schools have allowed me to make that argument. It's just the union that wants my money."
Godin, who retired from the Marines in 1994 after logging more than 2,000-plus hours flying F-4 Phantoms and five overseas deployments, said he has not hired an attorney.
"That would cost me money, too," he said.