Marine Freed From Mexican Jail: Inmates Threatened to Behead Me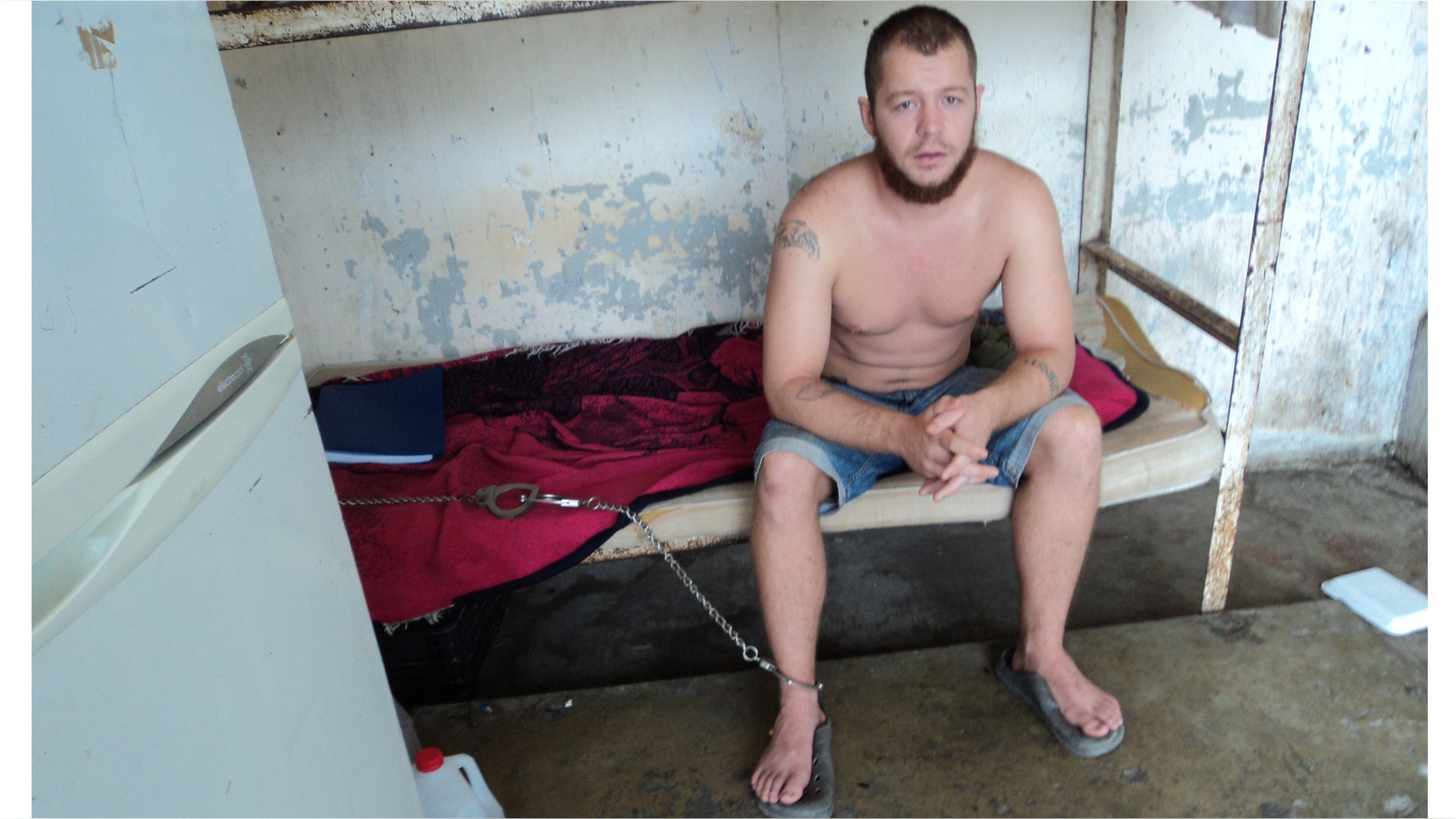 A Marine veteran chained to a bed in one of Mexico's most notorious prisons for more than four months was warned by Cartel thugs he would be beheaded.
Arrested at the Mexican border for carrying an antique shotgun while on a surfing and hunting trip to Costa Rica on August 13, Jon Hammar recalls living in the Los Zetas drug cartel controlled Matamoros state prison, nicknamed CEDES.
"They threw every threat in the book at me," Hammar said to the Miami Herald, in his first interview since his December 21st release. "They'd cut my head off, they told my family."
The U.S. marine veteran was chained to a bed in an administrative office only after cartel gangsters made threatening phone calls to his family in an attempt to extort them for thousands of dollars.
Hammar and his fellow Marine friend, Ian Mcdonough, both 27 years old, were held back in August on federal charges for possessing a weapon reserved for military use. Hammar and his family said the gun was his great grandfather's antique .410 Sears & Roebuck shotgun and was properly declared to U.S. border agents. Hammar said that, when instructed, he declared the weapon with Mexican customs agents. But yet both he and his friend were arrested. Mcdonough was released three days later but Hammar was not.
Hammar recalled a prison controlled by "full blown" mobsters, he told the Herald, not guards. The South Florida native said he only ate when someone gave him food.
The marine veteran said he "knew not to go around picking fights" and described the inmates as more "professional" than Mexican officials and their judicial process.
"If I needed a translator, and the cartel was talking to me, I had three. But when I'd go to court, they laughed at me when I asked for a translator," he said to the Herald.
Hammar enlisted in the marines in 2003 and served four years in Iraq and Afghanistan and another four years in the Reserves. The surfing trip was suppose to be a "new beginning" for both Mcdonough and Hammar who became friends at a wounded warriors treatment program in California after being diagnosed with PTSD.
The trip took a sudden turn for the worst thanks to miscommunication and misleading information by U.S. customs agents. Hammar visited the Veterans Bridge crossing between Brownsville, Texas and Matamoros and obtained a registration form for the antique shotgun at the Los Indios crossing near Brownsville.
"I went to two different border crossings and asked a dozen different people, and at the end of the day, I got a smile on their face, you know, here's the paperwork. Enjoy yourself," Hammar said to the Herald.
Hammar's arrest garnered outrage and attention thanks to national media attention led by Fox News Channel, and grassroots efforts like the "Free Jon Hammar" Facebook group which even inspired an online White House petition that accumulated over 26,000 signatures.
Rep. Ros Lehtinen, the chairwoman of the House Foreign Affairs Committee, and Sen. Bill Nelson (D-Fla.) led the push in Washington D.C. in demanding Hammar's release. Sen. Nelson exhorted Mexico to release Hammar.
If he had a chance to do it all over again, Hammar said he would have never tried to bring the gun.
"I would've pawned the gun in a pawnshop in a second," he said.
Follow us on twitter.com/foxnewslatino
Like us at facebook.com/foxnewslatino