Man's 10th conviction for public indecency results in prison sentence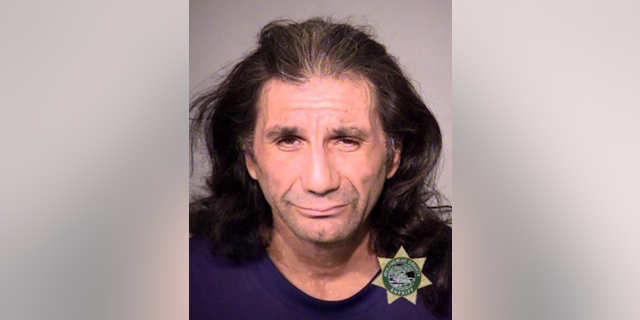 NEWYou can now listen to Fox News articles!
An Oregon man who has been sent to prison multiple times for masturbating in public was found guilty Tuesday for the 10th time on a public indecency charge, prosecutors said.
Michael Thomas Dorgan, 55, was sentenced Tuesday to four-and-a-half years in prison, plus five months of post-prison supervision, FOX 12 Oregon reported.
Dorgan must also register as a sex offender, the report said.
Dorgan's sentence was partially reduced as part of a plea deal, Deputy District Attorney Todd Jackson said, after Dorgan pleaded no contest to exposing himself to three women near Portland University on July 8, FOX 12 reported.
Court records indicated Dorgan has been sentenced to prison multiple times including two-and-a-half years in 2008, and nearly six years in 2011 for public indecency.
Prosecutor said Dorgan's latest case shouldn't fall under Oregon's "three strikes law," given that Dorgan has never been convicted of sexually touching his victims.
But court records cited by the Oregonian paint a different picture of Dorgan. In at least three incidents since 1996, Dorgan had either groped, grabbed, or brushed up against a woman while masturbating, court records said. It was unclear whether those incidents were taken into account in Dorgan's sentencing on Tuesday.
When asked Tuesday if he'd ever received sex offender treatment, Dorgan said he had but couldn't remember clearly. At least one treatment was a year and a half, he told Judge Kathleen Dailey.
"With Mr. Dorgan … we have run out of available options for him, other than incarceration," Jackson said, acknowledging that past treatments for Dorgan appeared to have failed.