Manhunt after 2 murder suspects use hacksaw to escape Arkansas jail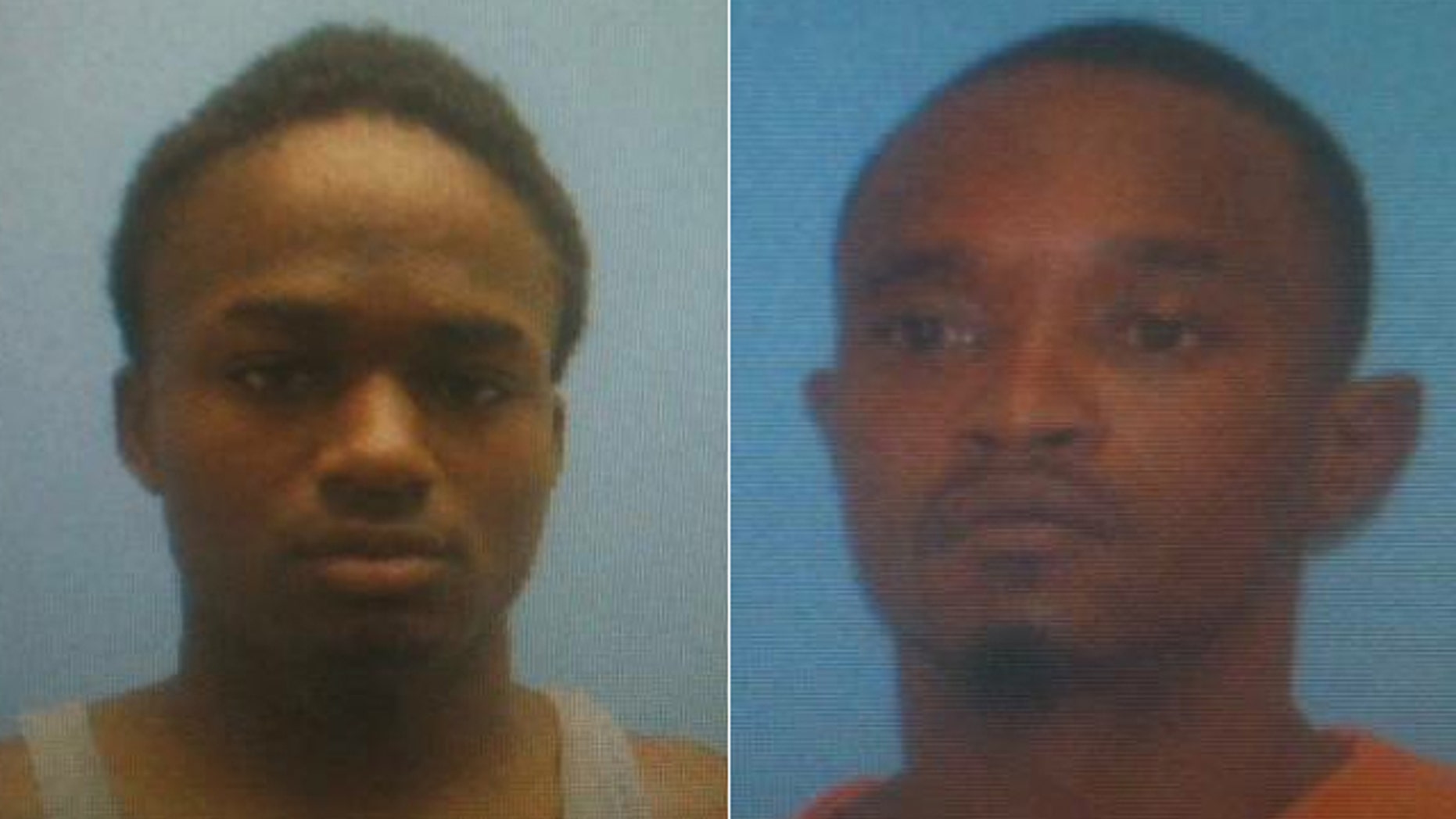 TEXARKANA, Ark. – Two men charged with murder escaped from an Arkansas jail Monday by using a hacksaw to cut through metal bars, KSLA-TV reported.
Cortez Rashod Hooper, 23, and Quincy Vernard Stewart, 36, were last seen between 3:00am and 4:00 a.m. local time in their cell in the Miller County Jail in Texarkana, a town that rests on the border of Arkansas and Texas, according to the sheriff's office.
The men used a hacksaw blade to cut the metal bars out of a small window inside their cell, then broke the glass out of another window on the second floor and jumped to the ground, Miller County Sheriff's officials said. The pair got away by climbing under a 10-foot-high razor-wire fence.
An active manhunt was underway and both men are from the area, KSLA reported.
Hooper was jailed on charges of first-degree murder and aggravated assault, as well as probation violations. Stewart was being held on a capital murder charge from Bowie County and drug possession, the station said.
It was unclear how the men got a hacksaw into their cell.