Man sought in daughter-in-law's murder reportedly threatened to kill DEC officer in 1985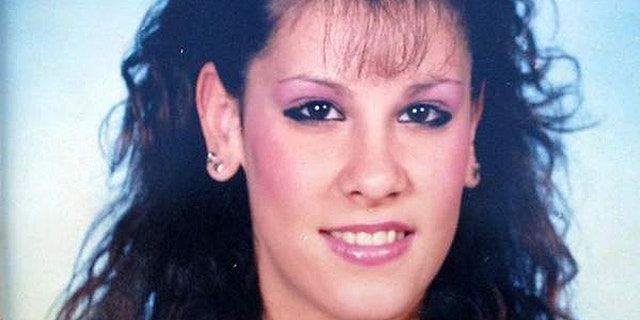 NEWYou can now listen to Fox News articles!
A New York man wanted in the murder of his daughter-in-law threatened to kill a state Department of Environmental Conservation officer in 1985.
Eugene Palmer was arrested and charged with second-degree aggravated harassment after he made repeated "life threatening" calls to Kenneth Didion's home over a period of months, according to The Journal News, citing a report at the time by the Rockland Journal.
The arrest of Palmer in that case ended a DEC investigation into numerous phone calls threatening Didion's life and home that the officer had received since December 1984, the paper reported.
Palmer, working as a truck driver at the time, pleaded guilty in April 1986 and the next month was sentenced to one year probation and fined $750. He also was ordered to avoid any contact with Didion for a year.
No motive for the threats was ever established.
[pullquote]
Palmer, 73, is the subject of a police manhunt after he allegedly shot his daughter-in-law early last Monday.
Palmer, who lives in Haverstraw, N.Y., admitted to relatives that he killed Tammy Palmer, 39, after shooting her at about 7:40 a.m. Monday, minutes after the woman put her two children on a school bus, according to Tammy Palmer's father, John Pannirello.
"He admitted it, he admitted it to his sister," Pannirello told FoxNews.com. "He said, 'I just shot Tammy.'"
Palmer reportedly then told his sister, Elaine Babcock, who could not be reached for comment, to "give [him] an hour to get away" before calling police to report the crime. Babcock told The Journal News she then called 911 and went to Palmer's home, where police investigators had already found her body.
Palmer, a seasoned outdoorsman, is now being sought by police and may be hiding out in the woods near Willow Grove Road or in Harriman State Park, a vast wooded area, police and relatives told FoxNews.com.
"They think he's up in Harriman, they're all out looking for him," Pannirello said. "But he's a woodsman and he has plenty of guns."
Police discovered Palmer's green 1995 Dodge Ram pickup truck on Tuesday afternoon during a search of Harriman State Park. The vehicle was found on a trail about a half-mile from his home, the Times Herald-Record reported. Bloodhounds on loan by Westchester County police then picked up a scent and traveled up steep ridges before growing too tired.
Haverstraw Police Chief Charles Miller told the newspaper that authorities were waiting for a search warrant before entering the vehicle, the newspaper reports.
Babcock, meanwhile, has said her brother, who left money to pay property taxes before fleeing, was caught in the middle of domestic problems between Tammy Palmer and his son, John, who had been estranged after 17 years of marriage.
Police are maintaining a road patrol around the border of Harriman State Park in hopes that Palmer will surrender.
The Associated Press contributed to this report.