Man shot dead after attempting to drive through Nevada chicken wing festival, police say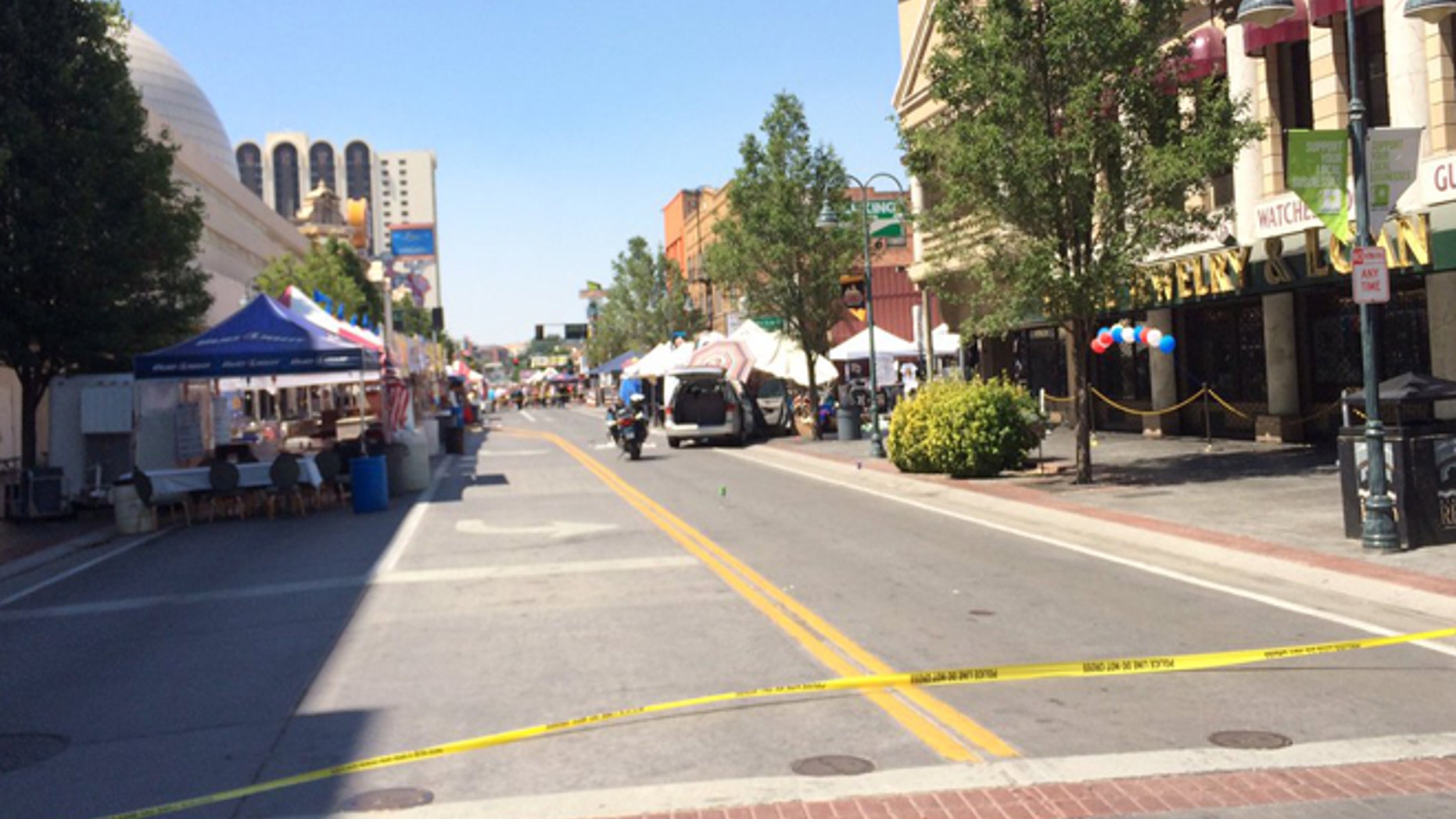 A man who tried to run over an officer as he attempted to drive into a crowded chicken wing festival on Sunday was shot to death after crashing his vehicle, police said.
The silver mini-van driven by the man tried to get past a barricade in front of the annual Biggest Little City Wing Fest around 1:30 p.m. local time before swerving toward a police officer who was on foot, authorities told Fox Reno.
Washoe County sheriff's spokesman Bob Harmon told the television station that the officer shot the man after it crashed into a vendor.
Police say the suspect, who they have not identified, was taken to a nearby hospital, where he died.
No officers or bystanders were injured.
Witnesses reported hearing multiple gunshots and seeing officers try to cut the van off.
The Reno Gazette Journal newspaper reported that witness Steven Parks, a vendor for Jax Kettle Korn, said he saw several police officers on foot attempted to cut off the vehicle so they could shoot into the passenger side of the van. Parks said he then heard multiple gunshots.
"You see these things in the movies, and know to get down," he told the newspaper.
Wing Fest, an annual chicken wings cook-off, is a three-day event that features 25 wing cookers, a free concert and draws 80,000 people.
Click for more from FoxReno.com.
Click for more from The Reno Gazette.
The Associated Press contributed to this report.