Man on the run charged with murder after his DNA was found on samurai sword believed to be used to behead woman: police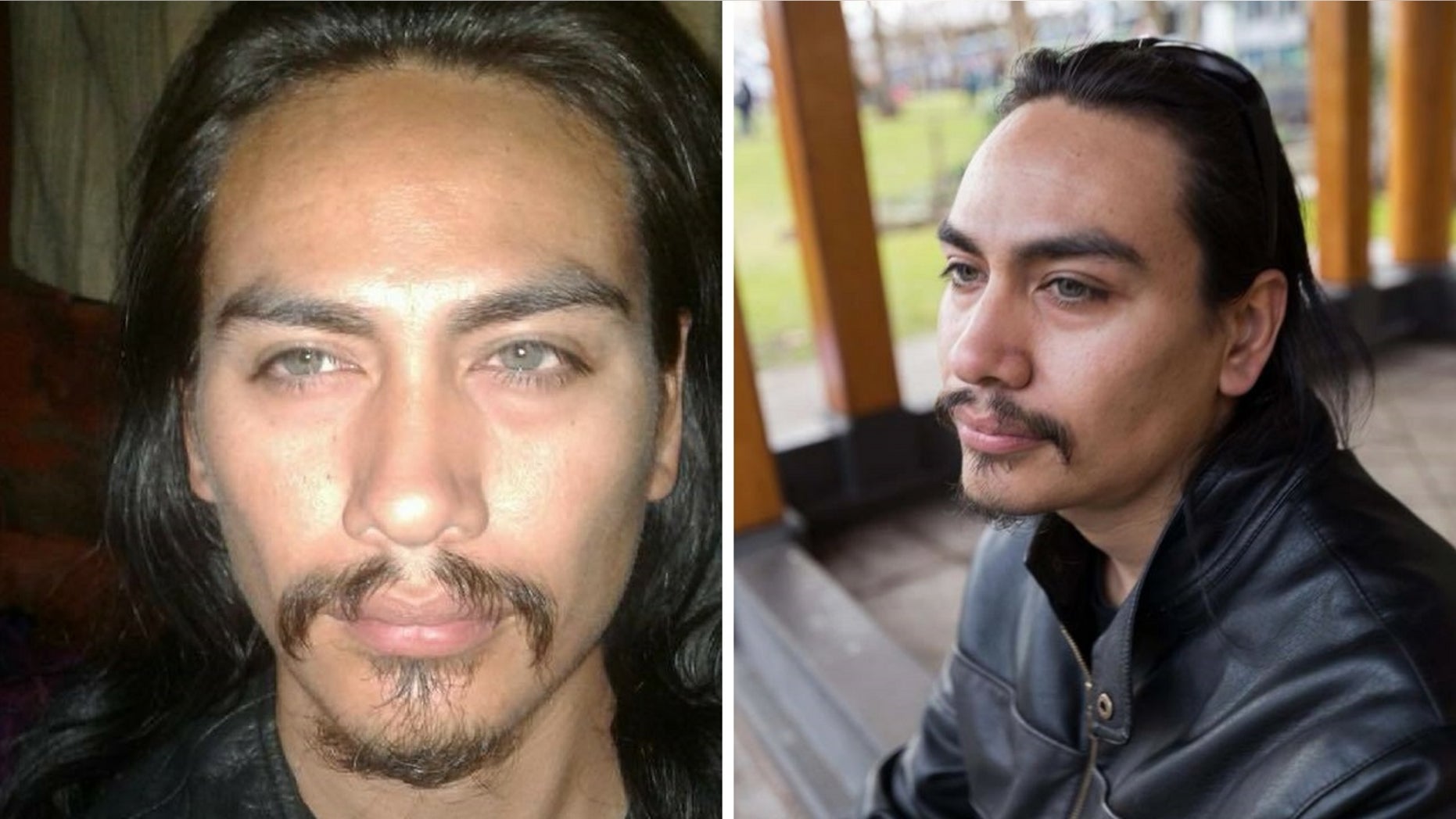 A man on the run was charged with murder in connection with the beheading death of a woman in February after tests discovered his DNA on the samurai sword police believe was used to decapitate the victim.
Jacob Gonzales, 33, of California, was being sought by police and was believed to be hiding in Merced County, the Island County Sheriff's Office said.
Gonzales was charged Friday with "domestic violence murder in the second degree, while armed with a deadly weapon" in connection with Katherine Cunningham's death.
SEATTLE COPS FLEE THE FORCE IN 'MASS EXODUS' DUE TO FRUSTRATIONS WITH CITY'S POLITICS, REPORT SAYS
A samurai sword was discovered in Cunningham's Honda Civic, which was found abandoned on Interstate 5 in Yreka, California, roughly 560 miles away from where the 26-year-old's body was found on March 3. The office received the DNA results from the sword on Wednesday and the results "indicated that Ms. Cunningham's blood was on the blade of the sword, and Mr. Gonzales' DNA was on the hilt."
"Based on those results, we amended the charges," the sheriff's office said in a statement. The department said a $1 million nationwide warrant was still in effect for Gonzales' arrest.
Cunningham's remains were found on the rural Camano Island, north of Seattle. Near the headless corpse, investigators discovered a bunker containing supplies, guns and ammo dug into the hillside.
FORMER ICE CHIEF COUNSEL SENTENCED TO PRISON FOR STEALING IDENTITIES OF ILLEGAL IMMIGRANTS 
Autopsy findings determined the 26-year-old woman's cause of death was "homicidal violence with decapitation," according to the coroner's office.
Officials believe she was killed several days before her body was found and that she was "specifically targeted." Gonzales may have been lodging with Cunningham at the trailer before her death.
If convicted, Gonzales faced up to 28 years in prison.
Fox News' Travis Fedschun contributed to this report.