Man drops off 4 pipe bombs at Georgia police station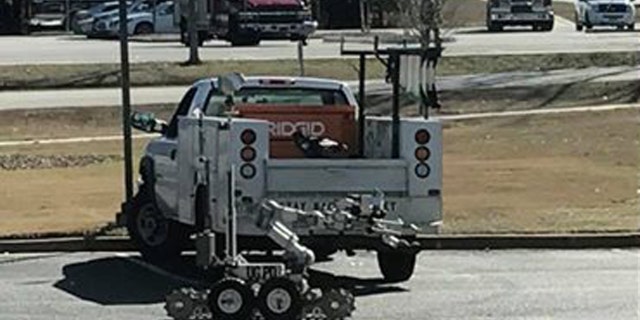 A police station in Georgia had to be closed for several hours Thursday after a concerned citizen brought in a suspicious package that turned out to be four pipe bombs, officials said.
The man walked into the station in Athens, Georgia around 11 a.m. with "four devices (PVC pipes) which had fuses and wiring" the Athens-Clarke County Police Department wrote on its Facebook page.
A nearby road was also closed while the University of Georgia Police Department's Bomb Disposal Unit responded to the scene to investigate. The UGA bomb squad later took the device to a separate location for detonation.
The man told police he found the devices in a storage shed that belonged to his recently deceased father who worked with explosives in the military, the Athens-Banner Herald newspaper reported.
Athens-Clarke County police spokesman Epifanio Rodriguez told the newspaper the man was not criminally charged, but was spoken to about how he risked his life and the lives of others by transporting the pipe bombs.