Man dead after running into the flames at Burning Man festival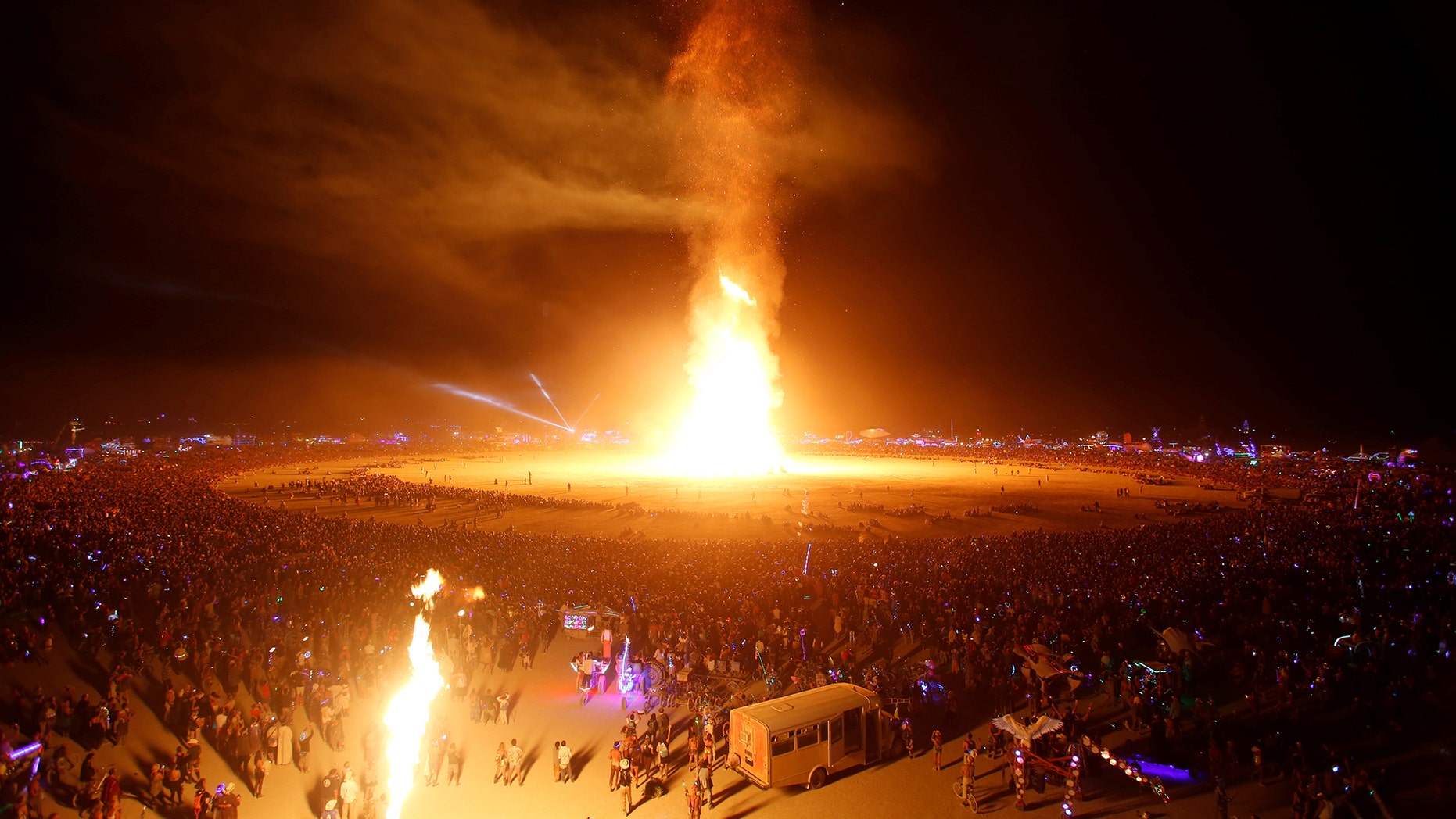 The man who ran into Burning Man festival's signature burning of a towering effigy has died, a sheriff in Nevada announced Sunday.
Burning Man organizers said Aaron Joel Mitchell, 41, an attendee of the counter-culture festival, ran into the blaze at around 10:30 p.m. Saturday.
Pershing County Sheriff Jerry Allen said the man ran through a human chain of security officers.
Black Rock City firefighters rescued the man before he was airlifted to a burn treatment center.
The festival culminates with the burning of a towering 40-foot effigy made of wood. Attendees have tried to run into the flames as a symbol of rebirth.
"We're aware this incident has affected not only those who responded immediately on the scene, but also those who witnessed it, and our Black Rock City community more broadly. We are working to make resources available to those affected," Burning Man organizers said in a statement on their website.
More than 70,000 people are enjoying the art and music celebration in the Black Rock Desert, about 100 miles north of Reno.
The nine-day festival in northern Nevada was briefly hampered when a lightning-sparked wildfire temporarily shut down Burning Man's main travel route last week.
The 138-square-mile wildfire is now 28 percent contained.
Burning Man is set to end Monday.
The Associated Press contributed to this report.