Man caught masturbating tells cops he's Captain Kirk from 'Star Trek'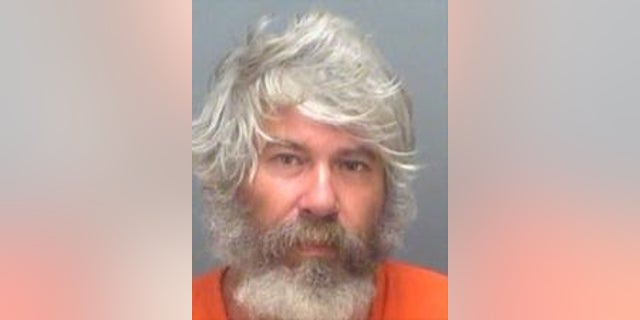 NEWYou can now listen to Fox News articles!
A man who was captured masturbating in public on Monday told Florida police officers he was Captain Kirk from "Star Trek."
Officers from the Clearwater Police Department were called to a bus stop on Monday morning following a report of a "lewd and lascivious act," WFLA reported.
Officers stated they discovered a man sitting on a bench and touching himself under his pants. The officers noted in a police report that it was "obvious he was masturbating."
GUARD ACCUSED OF TEEN INMATE'S RAPE AT FLORIDA JUVENILE JAIL
When asked what he was doing, the man told officers, "I'm scratching myself."
As officers were arresting the man for disorderly conduct, they asked for his name. The arrest report stated the man told him his name was "James Tiberius Kirk," the same name as the "Star Trek" protagonist Captain Kirk, famously portrayed by actors William Shatner and Chris Pine.
SEA TURTLE NESTS IN FLORIDA HURT BY ALBERTO
Officers determined the man's real name was James Bundrick, 56, and charged him with "disorderly conduct and providing a false name to law enforcement," the Miami Herald reported.
Bundrick, a native of Georgia, was in prison from 2013 to 2016 for "aggravated battery with a deadly weapon and delivering a fake bomb threat." His bond was set at $400.