Man blamed 'random black guy' after he set girlfriend's house on fire, cops say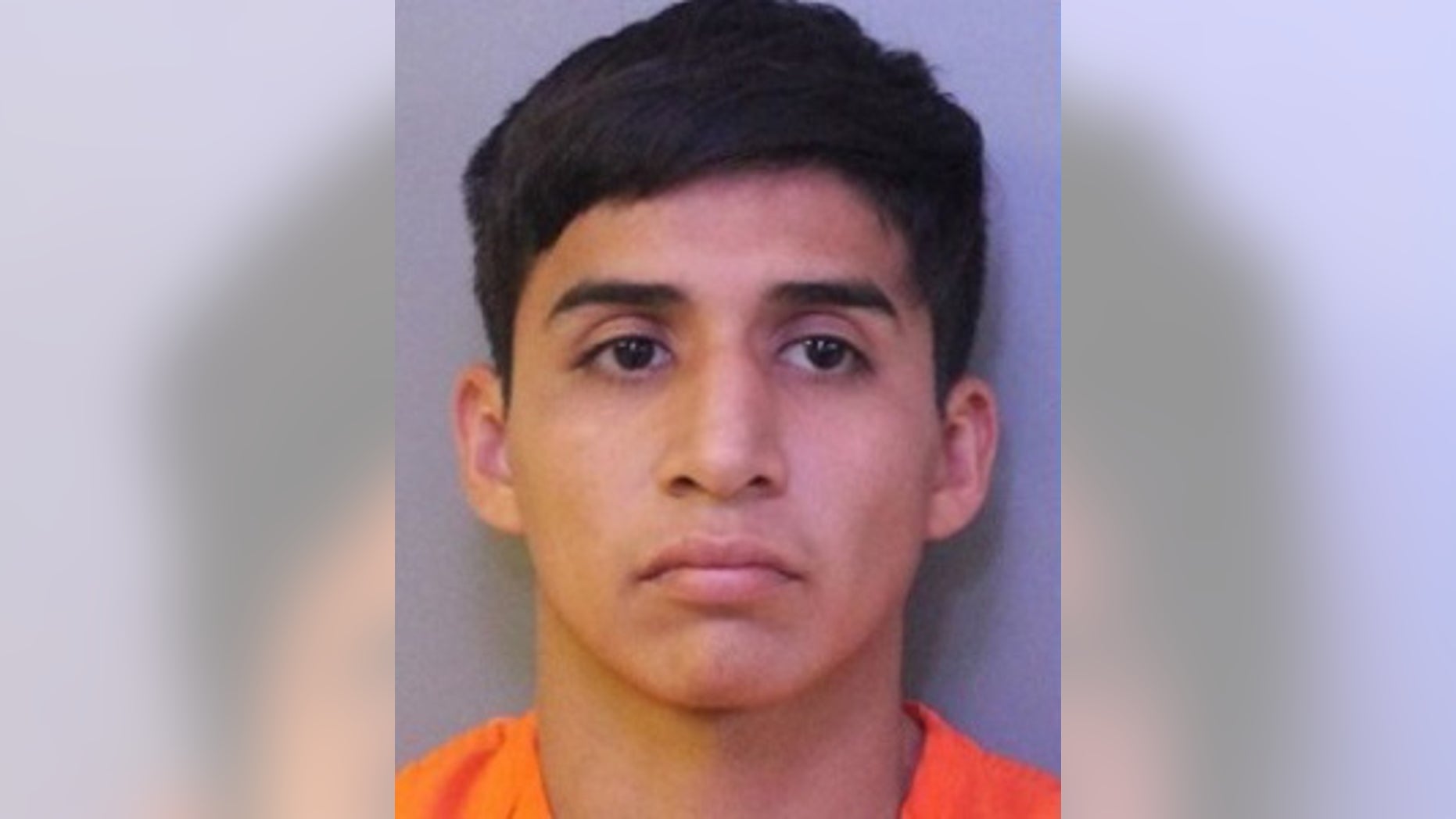 A Florida man searched for instructions on starting a house fire before setting his girlfriend's home ablaze -- and after he was caught he tried to blame the inferno on a "random black guy," police said.
Jose Bernando Rosa Madrigal, 19, of Auburndale, was arrested Saturday after he allegedly set the fire while his girlfriend and her family were still inside the home.
According to an affidavit, the girlfriend's bedroom, the front of the home, the family's vehicles and a canoe were found sprayed with flammable fluid. Outside the woman's bedroom, investigators found a heart-shaped symbol drawn with the fluid.
"Poof, he set it on fire -- And poof, we put him in jail."
"He planned this in advance," Polk County Sheriff Grady Judd told WFLA. "He Googled how to burn the house, he mixed the combination and poof, he set it on fire -- And poof, we put him in jail."
He added: "It's by the grace of God that we don't have three people burned up in a house fire."
BORDER PATROL AGENT'S MYSTERIOUS DEATH WAS NO ACCIDENT, UNION CHIEF SAYS
Madrigal allegedly sent his girlfriend several threatening texts via Snapchat warning he would burn down her home. He told investigators he was at his mother's home 25 minutes away when the fire was set, but surveillance cameras caught him driving past the home several times.
Police said Madrigal acknowledged that he drove several times in front of the home after he and his girlfriend had an argument. He said the third time he went by, he noticed a fire burning in the front yard and saw a "random black guy" light it and flee the scene.
Court documents showed Madrigal searched "can you start charcoal with gasoline house on fire" on his cell phone before the house went up in flames.
The 19-year-old faces three counts of attempted first-degree homicide, one count of first-degree arson and possession of liquor by a person under 21 after investigators found a half bottle of vodka in his vehicle.
LITTLE REVEALED IN ARKANSAS SLAYINGS OF 2 CHILDREN, WOMAN
James Scott, the father of the girlfriend, told The Daily Beast they "caught it in time before it blew up" and caused greater damage to the home.
"I thank God because God was on our side," he said. "If it would have gone 5 or 10 minutes more, the car would have blew up. My house would have been on fire. He could have killed us."