Man arrested after threatening to kill Boston Globe staffers following editorial against Trump, officials say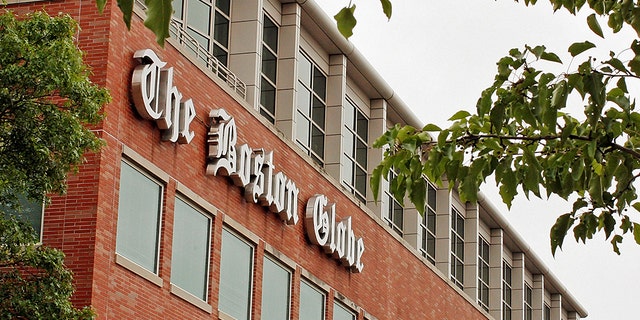 A California man was arrested Thursday after he threatened to kill staff members at the Boston Globe following the newspaper's recent editorial piece calling for publications nationwide to take a stand against President Trump's attacks on the media.
Robert D. Chain, 68, was charged with making threatening communications in interstate commerce, the U.S. Attorney's Office announced. The California-native is accused of calling the Boston Globe newsroom more than a dozen times to threaten staff members since Aug. 10, when the newspaper first asked other publications to join in on the coordinated response, court documents stated.
Chain allegedly threatened to kill Boston Globe employees and said the newspaper was "the enemy of the people." On Aug. 16, when the Boston Globe published its piece against Trump's press attacks, Chain called the newsroom and threatened to shoot staffers in the head "later today, at 4 o'clock."
The threatening call prompted extra security at the building.
"Today's [Thursday's] arrest of Robert Chain should serve a warning to others, that making threats is not a prank, it's a federal crime," Harold H. Shaw, special agent in charge of FBI's Boston division, said in a news release. "All threats are taken seriously, as we never know if the subject behind the threat intends to follow through with their actions. Whether potentially hoax or not, each and every threat will be aggressively run to ground."
Chain could face up to five years in prison if convicted.
TRUMP ACCUSES THE BOSTON GLOBE OF 'COLLUSION' WITH OTHER PAPERS AS HUNDREDS RUN EDITORIALS AGAINST HIM
More than 300 publications across the country published columns to promote freedom of the press and push back at Trump's attack on the media. The Boston Globe's piece, titled "Journalists are not the enemy," wrote that replacing "a free media with a state-run media" is the "first order of business for any corrupt regime taking over a country."
"Today in the United States we have a president who has created a mantra that members of the media who do not blatantly support the policies of the current U.S. administration are the 'enemy of the people,'" the editorial board wrote. "This is one of the many lies that have been thrown out by this president much like an old-time charlatan threw out 'magic' dust or water on a hopeful crowd."
On Twitter that day, the president accused the newspaper of collusion.
"The Boston Globe, which was sold to the Failing New York Times for 1.3 BILLION DOLLARS (plus 800 million dollars in losses & investment), or 2.1 BILLION DOLLARS, was then sold by the Times for 1 DOLLAR. Now the Globe is in COLLUSION with other papers on free press. PROVE IT!" Trump tweeted on Aug. 16.
Fox News' Brooke Singman contributed to this report.