Man accused of killing pregnant teacher found dead in cell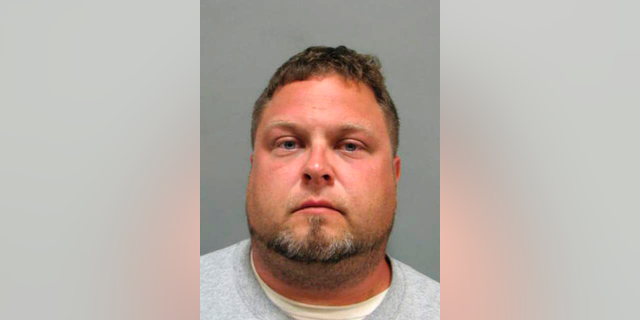 CLARKSBURG, Md. – A man accused of killing his pregnant girlfriend was found dead in his Maryland jail cell on Thursday, the day his trial's opening statements were scheduled to begin.
Tyler Tessier, 33, apparently hanged himself early Thursday at Montgomery County Correctional Facility, jail officials said in a statement.
Tessier showered to prepare for court before returning to his cell, where an officer found him, the statement said. Tessier had been in protective custody.
Tessier pleaded not guilty to first-degree murder in the shooting death of Laura Wallen, a school teacher whose body was found in a shallow grave after she went missing last September. His trial in a Montgomery County courtroom was scheduled to start Thursday.
Tessier's attorney, Allen Wolf, has said his client has "made mistakes in his personal life" but "cared deeply" about Wallen and never would have harmed her.
A medical examiner determined Wallen's fetus was around 14 weeks old when she died.
Court documents said Tessier was engaged to another woman at the time of Wallen's killing. Wallen's family reported her missing after she didn't show up for the first day of school.
Authorities said Tessier gave conflicting statements to detectives in the days after her disappearance. Before his arrest, he joined Wallen's parents at a news conference where they announced a $25,000 reward for information on her whereabouts.
Tessier held the parents' hands, and cried through a brief statement. A police official said Tessler's participation in the news conference, done with the parents' approval, had been part of a police plan to see how he would react and what he would say.
Wallen's father later called Tessier a "monster" and a liar.
Police have said Tessier was Wallen's longtime on-again, off-again boyfriend, the Washington Post reported. Detectives became increasingly suspicious of Tessier after learning he was engaged to another woman, according to the newspaper.
Montgomery County State's Attorney John McCarthy said Tessier's relationships and his double life were on the verge of collapsing at the time of the killing.
"We were robbed this morning of the opportunity to know the true nature and details of this crime which would have been set out" at trial, McCarthy said at a news conference Thursday.
Wallen's mother, Gwen, called Tessier a "diabolical human" and said she had been dreading the start of the trial.
"As awful as today is, I feel at peace," she said Thursday.
WTOP-FM reported that McCarthy said Tessier left behind notes indicating that he had been contemplating suicide. He wouldn't elaborate, citing the ongoing death investigation.
___
Information from: The Washington Post, http://www.washingtonpost.com