Man accused of beating New York college professor during fatal ATM attack blames 'bad spirits'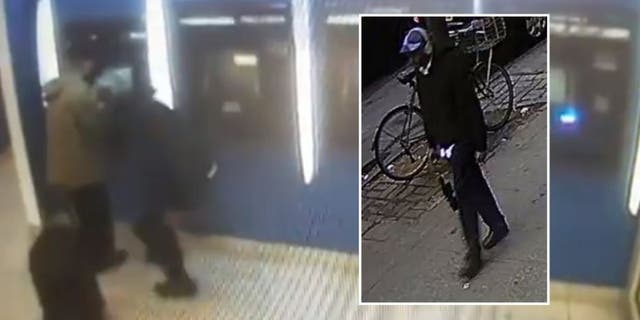 NEWYou can now listen to Fox News articles!
An 87-year-old college professor died on Thursday, five days after he was savagely beaten for $300 at an ATM in New York City.
Young Kun Kim, a former political science and Asian studies professor who taught at Lehman College, was using an ATM in Upper Manhattan on Sunday afternoon when he was ambushed and punched in the head.
Kim's attacker stole his money and fled the scene, while the professor was taken to Mount Sinai Hospital, where he was listed in "extremely critical condition" and placed on life support.
New York City police officers on Wednesday arrested 50-year-old Matthew Lee for the attack. Lee has been charged with robbery and assault. It is still unclear whether his charges will be upgraded following Lee's death.
Speaking to reporters, Lee offered some bizarre responses when asked if he remembered attacking the aging college professor.
"I don't remember," Lee said, according to the New York Daily News. "You have to talk to my lawyer. Something is not right. Bad spirits or something."
Lee has one previous arrest for assault on his record, which occurred back in 1984.
Kim's attack and death drew an outpouring of support from his neighbors and former colleagues.
Lehman College president Jose Luis Cruz recently awarded Kim with an award for his half-century of dedicated service to the school.
"I was proud to present him with his award for his dedication to this noble institution," Cruz said on Facebook. "Dr. Kim has challenged and inspired generations of Lehman students, mentored young faculty members, and advanced scholarship with his area of specialization."
Kim's neighbor, Eric Schwartz, told ABC7NY that he was furious when he heard news of the violent robbery that led to his death.
"Why would somebody do this? I wish I was there to pick Mr. Kim up, protect him, jump in front of the attacker before he had a chance," Schwartz said.