Man abandons toddler at Detroit bus stop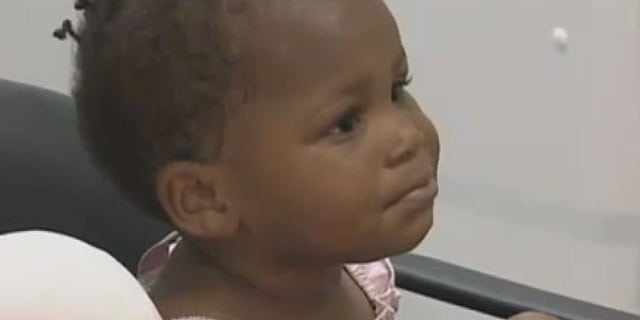 NEWYou can now listen to Fox News articles!
DETROIT – Police in Detroit are searching for a man they say abandoned a toddler at a bus stop Monday night until the girl was found by a good Samaritan who took her to a nearby church.
Police reunited 20-month-old Serenity Howell with her mother Nicole Howell, 20, early Tuesday morning but have yet to identify the man who witnesses say abandoned the girl at the bus stop, The Detroit Free Press reported.
The man was described as a black and in his 20s, and he reportedly had a conversation with another person who was waiting for a bus. The Free Press reported that the girl was supposed to be at home when she was found.
Adding to the difficulty of the investigation, the girl could not provide information to investigators because she could not communicate with them. It was unclear how long the child was left standing alone.
"She couldn't say her name," Renee Compton, who works at the Perfecting Church, said. "When I tried to say 'mommy' to see if any type of response came out, nothing."
Sgt. Richard Knox of the Detroit Police Child Abuse Unit described Serenity Howell as a "happy child."
Click for more from the Detroit Free Press.