Maine man is sentenced to life in prison for killing grandmother, setting her body on fire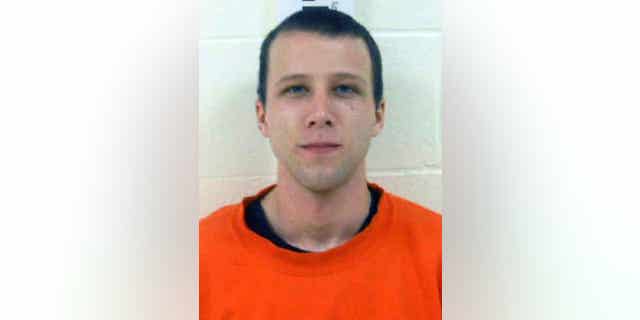 NEWYou can now listen to Fox News articles!
ALFRED, Maine – A Maine man who beat his grandmother, stabbed her dozens of times and set her body afire was sentenced Wednesday to life in prison, the maximum penalty under state law.
Derek Poulin was convicted last month of murder and arson in the death of 61-year-old Patricia Noel, who was beaten with a golf club and stabbed about 70 times before the fire.
The sentence was imposed following an emotional hearing in which the defendant's father, Reginald Poulin, told his son, "I love you," while another family member urged the judge to show no mercy.
Prosecutors said Poulin was angry because his grandmother asked him to move out. The defense contended investigators focused all their attention on the wrong man and never considered alternative suspects, including Poulin's father.
The defense says Derek Poulin had a history of mental illness. He was committed to a state psychiatric hospital last year for an evaluation, and the judge ruled him competent to stand trial.
The state's case hinged almost entirely on circumstantial evidence because the fire destroyed the physical evidence of Noel's murder, including any fingerprints or DNA on the three murder weapons, a golf club, wrench and knife.
Prosecutors said Poulin's alibi didn't match with evidence including video from his visit to the Bureau of Motor Vehicles. They also said clothing he turned over to police did not match what he was wearing on the day his grandmother died.