LSU officially has new live tiger mascot on campus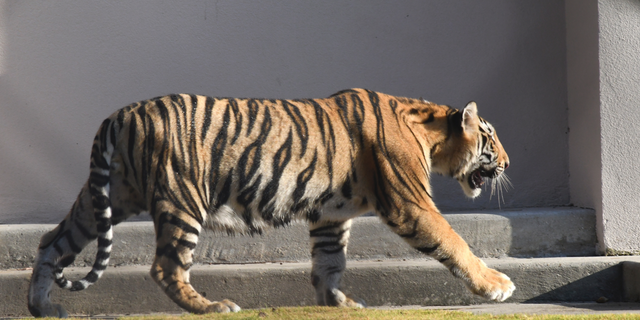 BATON ROUGE, La. – Louisiana State University officially has a new live tiger mascot on its campus.
The tiger arrived in Baton Rouge last week, coming from a rescue facility in Okeechobee, Florida. The university announced in a statement that the tiger began its "reign" as Mike VII on Monday, the first day of the fall semester.
The 11-month-old tiger was quarantined for several days so LSU veterinarians could observe the animal in its new home.
It replaces a tiger that died in October following months of treatment for a rare form of cancer.
LSU recently renovated Mike's enclosure and yard next to Tiger Stadium.