Last of 12 inmates who escaped from Alabama jail is caught in Florida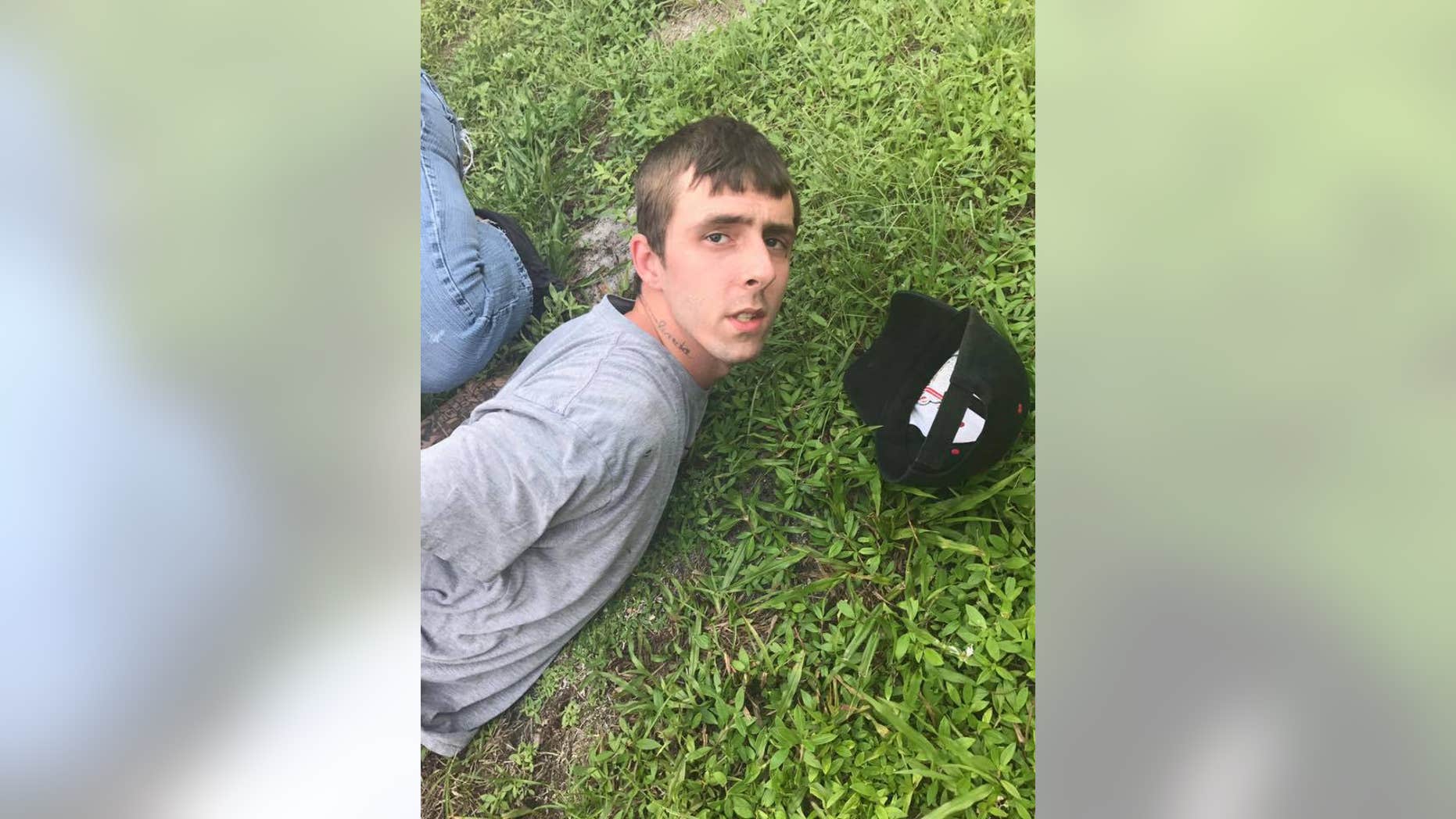 The final prisoner who escaped from an Alabama county jail is now back in custody, according to police.
Walker County Sheriff James Underwood confirmed to Fox News that 24-year-old Brady Andrew Kilpatrick was captured by police in Tequesta, Florida, along with two other people.
The Martin County Sheriff's Office, working with other law enforcement agencies, captured Kilpatrick "just after 7pm" Tuesday, according to the department's Facebook page.
Martin County wrote that "a team of law enforcement was surrounding the community where" Kilpatrick, who was jailed on drug charges, was hiding.
The others found hiding with Kilpatrick, 24-year-old Hayden Mayberry, of Jasper, Ala., and 18-year-old Jensen Davis Lefan, of Cordova, Ala., face charges of aiding and abetting an escapee, according to Underwood.
In Alabama, the sheriff said they'll be charged with facilitating escape and hindering the apprehension of an escapee.
All three will be extradited back to Walker County in Alabama.
PEANUT BUTTER JAIL OUTBREAK: HOW A DOZEN ALABAMA INMATES USED FOOD TO BUST OUT OF JAIL
Underwood said the twelve prisoners escaped from the county jail Sunday evening by using peanut butter to change the numbers above a door, thus tricking a new employee into opening another door that led outside.
The prisoners then used their orange jail uniforms and blankets to climb over a fence topped with razor wire.
Underwood said the county jail will work to renumber the doors "in a way that peanut butter won't have any affect on them," noting that using the peanut butter to escape was "very smart thinking on their part."
Authorities were previously able to recapture the other 11 inmates and return them to the jail. The other recaptured inmates include Christopher Smith, 19, Larry Inman Jr., 29, Ethan Howard Pearl, 24, Steven Blake Lamb, 28, Michael Adam McGuff, 30, Johnny Richard Hunter, 26, Christopher Cole Spain, 18, Kristopher Keith Secrest, 20, Quadrekas Latoddrick Key, 21, Timothy Chaz Cooper, 28, and Steven Sanford Hartley, 27.
Fox News' Willie James Inman and The Associated Press contributed to this report.