Kit Carson Park in New Mexico renamed over American Indian concerns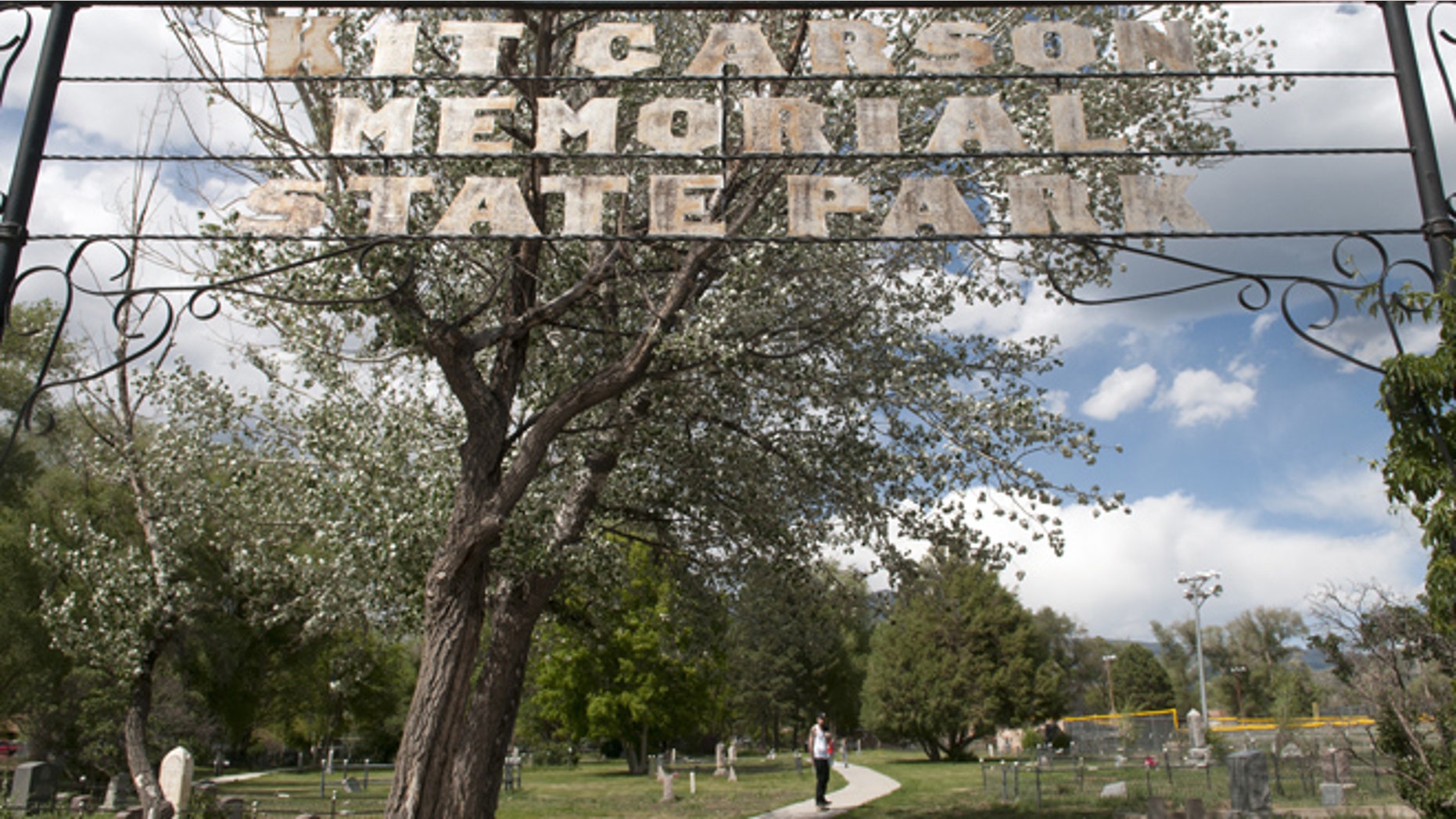 TAOS, N.M. – A northern New Mexico town council has voted to change the name of Kit Carson Park over concerns by critics that the famed scout and explorer was cruel to American Indians.
The Taos Town Council passed a resolution Tuesday to rename the downtown park Red Willow following a presentation from activists, the Albuquerque Journal reports.
Council member Fritz Hahn said one American Indian activist felt uncomfortable in the park, which is named after someone who egregiously hurt her people. "We have got to heal the wreckage of the past, and Kit Carson is part of that," Hahn said
Carson, who died in in 1868, is buried in the cemetery at the park and his name is all over Taos. He largely is known as an explorer, trapper, soldier and American Indian agent.
But Carson was ordered by the U.S. Army to relocate around 8,000 Navajo men, women and children 300 miles from Arizona to Fort Sumner, New Mexico, on what's called the "Long Walk." An estimated 200 Navajos died from cold and starvation after traveling in brutal and harsh winter conditions for almost two months.
Taos Pueblo tribal Secretary Ian Chisholm says the pueblo viewed the council's actions as a gesture of "healing and reconciling the past."
Karen Douglas, executive director of the Kit Carson Home and Museum in Taos, declined to comment about the park renaming. "It's not our responsibility or concern," she said. "These are issues people are very sensitive about, and we are aware of that."
Native American and indigenous sensitivities have been in the national forefront recently, with some pushing for a name change for the National Football League's Washington Redskins.
In April, for example, the Minneapolis City Council changed Columbus Day to Indigenous Peoples Day.
And in Phoenix, a mountain known as Squaw Peak was renamed Piestewa Peak in 2008. The new name honors Lori Piestewa, an American Indian soldier who died in 2003 while serving in Iraq.